Now You Can Experience Teen Wolf's Beacon Hills In Full 360-Degrees!
25 July 2016, 11:27 | Updated: 4 December 2017, 11:10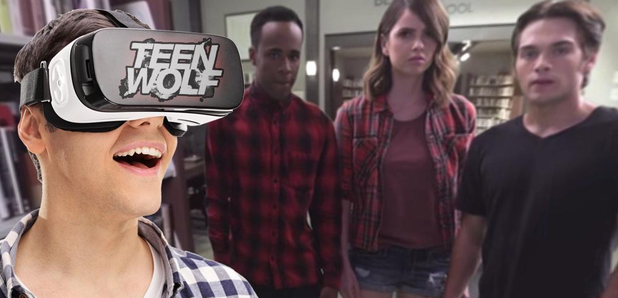 Season 6 is ALMOST HERE, and MTV are teasing us even more with these Teen Wolf behind-the-scenes videos.
The sixth, and final (boo!), series of Teen Wolf is SO CLOSE - and these exclusive videos from MTV from San Diego Comic Con have us foaming at the mouth!
Not only are they taking us straight to Beacon Hills hospital and morgue, getting us hyped for the lacrosse game or having us rifle through the show's wardrobe department - they're doing it in 360 degrees!
> Guess Who's Back? These Two Faves ARE Returning For Teen Wolf Season 6! (Yaaaas!)
> Confused About All This Harry Styles/Dylan O'Brien/Teen Wolf Talk? Here's The TRUTH Behind It All!
Yes, you can immerse yourself in the show's ACTUAL sets and spin around as Lydia and Scott try to protect you, experience what it's like to be wheeled to the morgue for a post-mortem, and watch Liam, Malia & Mason disappear first hand (WHAT IS GOING ON?!).
Hit play on the videos below on your phone and spin around on your office chair to lose yourself (or just click and drag if you're on an actual computer.)
Teen Wolf season 6 starts this Autumn on MTV.
Lydia & Scott Are Trying To Protect You
Liam, Malia & Mason's Disappearing Act
Gearing Up For The Lacrosse Game
Beacon Hills Hospital Tour with Melissa McCall
Going To The Grave
In The Closet With Holland Roden
You May Also Like...