The 14 BEST Tweets From The Summertime Ball 2015
8 June 2015, 12:08 | Updated: 4 December 2017, 11:10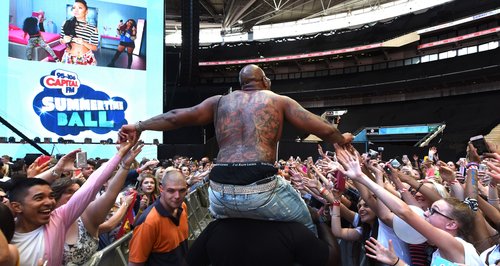 #CapitalSTB trended worldwide with some of the biggest stars in music tweeting about the party of the summer. From Jason Derulo diggin' Olly Murs' shirt to Fifth Harmony fangirling over 1D - it ALL happened on Twitter!
1. We start off by planting this beautiful image in your head...
(We're just watching @NiallOfficial casually twiddle his chest hair) #CapitalSTB

— Capital (@CapitalOfficial) June 6, 2015
2. The 1D lads brought their A-game to Wembley and Louis LOVED playing to Capital crowd
Capital that was siiiiiiiicccccck !! Thanks for having us @CapitalOfficial @ashleytabor

— Louis Tomlinson (@Louis_Tomlinson) June 6, 2015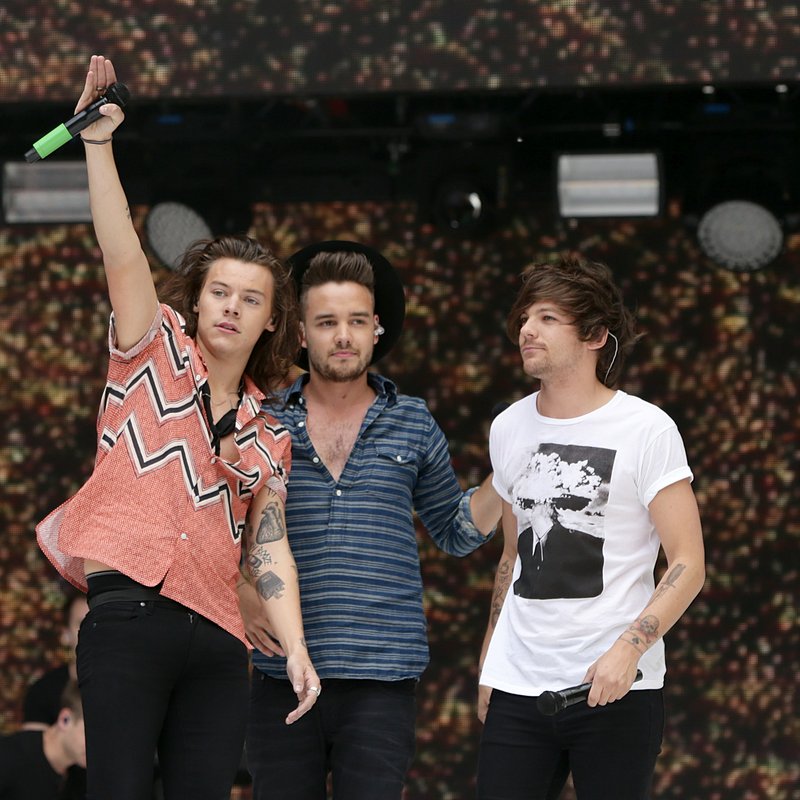 3. And Camila from Fifth Harmony confirmed that despite being in one of the biggest girl bands of the moment, she loves herself a bit of One Direction too
being in the one direction fandom taught me that during concerts you must LOSE ALL CHILL #somethingsneverchange pic.twitter.com/lzNkY8qu53

— camEEla cabeYo (@camilacabello97) June 6, 2015
4. Plus she got all reflective on us and we felt a bit emosh.
i looked around that stadium and i couldn't believe the same 15 year old girl that was too shy to sing in front of her parents was there

— camEEla cabeYo (@camilacabello97) June 6, 2015
5. Olly Murs was #Winning when it came to his wardrobe choice of the day
@ollyofficial @CapitalOfficial @NeYoCompound yea man, #fly

— Jason Derulo (@jasonderulo) June 6, 2015
6. We love a good confetti shot and this one from Carly is up there with one of the best
Wembley Stadium #IReallyLikeYou#CapitalSTB pic.twitter.com/mVSzly8CYh

— Carly Rae Jepsen (@carlyraejepsen) June 6, 2015
7. Ariana Grande had 80,000 people screaming along with her - TOO GOOD!
https://t.co/Glmn1bP11B @ArianaGrande i fell in love with your performance at the #SummertimeBall you're incredible!

— A.⚓ (@arianaxhug) June 6, 2015
8. Ne-yo did what he does best - pulled on the heart strings, BIG time!
Can't get over how amazing Neyo was tonight! Actually had real tears when he sang sexy love #SummertimeBall

— sophie weaver (@sophieweaver_) June 6, 2015
9. This was probably one of the most random moments we've ever had the Summertime Ball...
@LunchMoneyLewis wore his robe on stage at the summertime ball! I love this man!

— AMYY (@WeyHeyHoran97) June 6, 2015
10. We just quite enjoyed the thought of one of the Fifth Harmony girls taking a massive bite of that scotch egg...
So excited for today! @CapitalOfficial Ball are you ready? Just having some British grub #FifthHarmonyAtCapitalSTB pic.twitter.com/i8NWFA58QW

— Fifth Harmony (@FifthHarmony) June 6, 2015
11. "It's Pitbull time!"
Thank you London and @CapitalOfficial now I'm on my way to Big Ben to tell him what time it is #BigFun #PitBerry305 pic.twitter.com/nWaIJCzkQs

— Pitbull (@pitbull) June 6, 2015
12. We just couldn't stop staring at them...
(Jesy from @LittleMix and @Jake_Rixton are sat together watching @Meghan_Trainor soundcheck and it's the cutest thing ever) #CapitalSTB

— Capital (@CapitalOfficial) June 5, 2015
13. What a total cutie
Blown away. So so proud. @littlemix #blackmagic https://t.co/EfQWOWciCM

— Jake Roche (@Jake_Rixton) June 6, 2015
14. Avicii finished off with an INCREDIBLE set and it just goes to show even one of the biggest DJs in the world can't get enough of the Wembley crowd!
Wembley still feels surreal - such an incredible vibe at such a legendary venue. A huge thanks to… https://t.co/4aueOcePnT

— Tim Bergling (@Avicii) June 7, 2015
You can watch the whole of his EXPLOSIVE set here: