These 3 French Girls Have Perfectly Mashed Up The Biggest Songs Of Summer 2015
4 August 2015, 14:55 | Updated: 4 December 2017, 11:10
L.E.J - SUMMER 2015
03:26
L.E.J have managed to cram in songs from David Guetta, OMI, Rihanna and more into just 3 EPIC minutes!
These three childhood friends from France, Elijay, have potentially created one of the most chilled mashups of the year.
Elisa, Lucia and Juliet break down OMI's 'Cheerleader', Rihanna's 'Bitch Better Have My Money' and David Guetta & Nicki Minaj's 'Hey Mama' in to one mashed-up cover, with accompaniment from just a cello and a drum.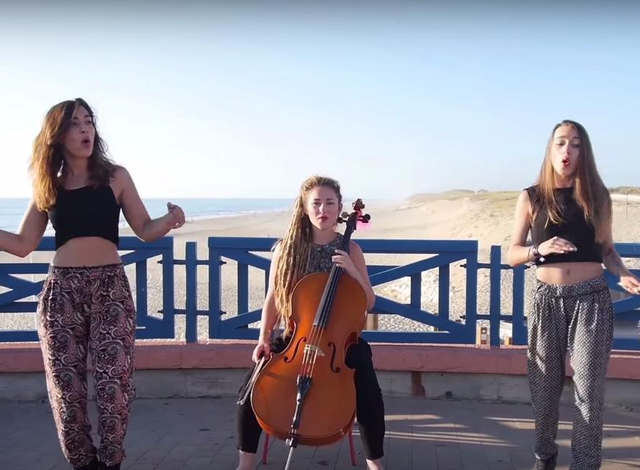 Their simplistic video, shot on a quaint French coastline, is quickly going viral, as they mix together the biggest tracks around right now with songs sung in their native tongue.