"Don't Act Father Of The Year" Steph Davis Slams Jeremy McConnell After His Bday Message To Caben
15 January 2018, 15:07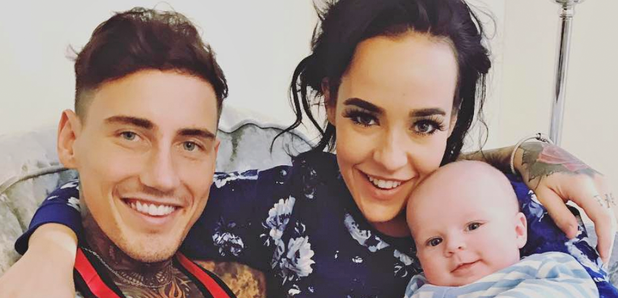 It's still frosty between these two…
Anyone with a Twitter and Instagram account knows things have hardly been rosy between Steh Davis and Jeremy McConnell since they split while she was pregnant, but it doesn't look like things are going to get any better anytime soon…
After Jeremy posted a birthday message to his son, Caben-Albi, for his birthday reading, "Happy birthday son shame I can't be there see you soon", Steph responded with photos from Caben's birth alongside the caption "when one became two", seemingly cutting Jezza out of the equation.
Steph also posted a lengthy message slamming Jeremy for pretending to be "father of the year" after not contacting her about Caben, not sending him Christmas or birthday presents and not paying for his son.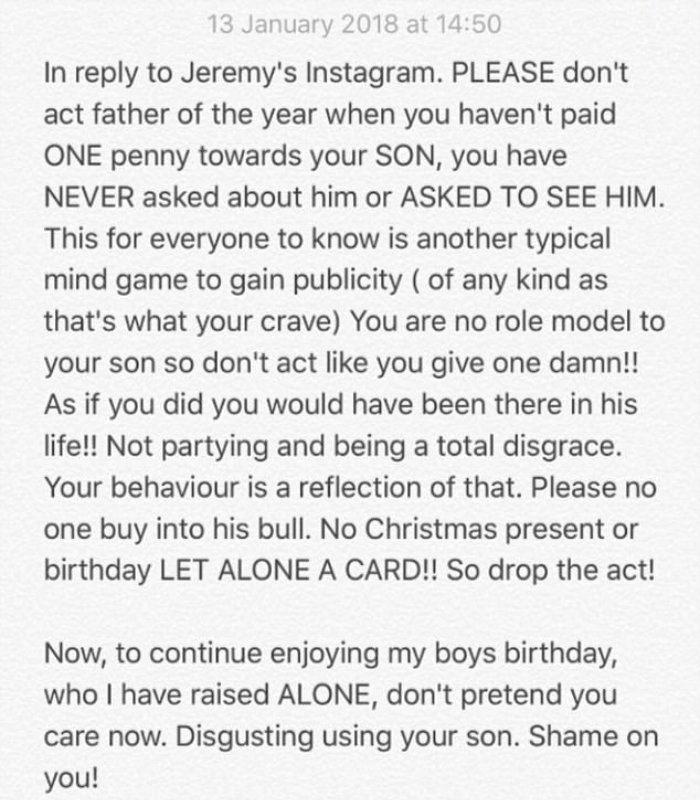 She told her followers, "In Jeremy's Instagram. PLEASE don't act father of the year when you haven't paid ONE penny towards your SON, you have NEVER asked about him or ASKED TO SEE HIM.
"This for everyone to know is another typical mind game to gain publicity (of any kind as that's what you crave) You are no role model to your son so don't act like you give one damn!! As if you did you would have been there in his life!! Not partying and being a total disgrace.
"Your behaviour is a reflection of that. Please no one buy into his bull. No Christmas present or birthday LET ALONE A CARD!! So drop the act! Now to continue enjoying my boys birthday, who I have raised ALONE don't pretend you care now. Disgusting using your son. Shame on you!"
Jeremy spent Christmas behind bars for breaking the conditions of his suspended sentence for assaulting Steph and was released just before the New Year.
Jezza's yet to reply to Steph's message but we don't reckon these two will be friends again anytime soon…