From Chasing Paps To Hiding - 7 Times The Stars Fought Back Against The Photographers!
29 June 2016, 09:24 | Updated: 4 December 2017, 11:10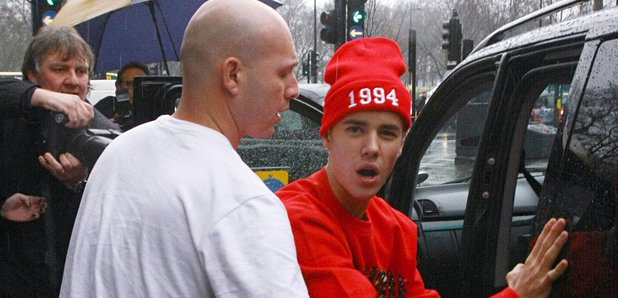 Celebrities have to put up with a LOT of cameras and pushing & shoving - so it's no wonder they occasionally want to hit back!
When your day to day life involves being hounded by the paparazzi and being pushed and shoved by overzealous crowds, it's no wonder that you'd probably lose your rag from time to time...
On the whole, celebrities manage to keep their composure pretty well - but every so often, they just have to fight back. Check out our favourite times the stars didn't take any BS and got their own back.
1. Louis Tomlinson
When you're a star as big as Louis, even a trip to Best Buy is marred by a constant paparazzi presence... so the prankster decided to get his own back on the snapper that had been following him around the store by nicking his phone and passing it through the window of a strangers car in the carpark!
2. Ellie Goulding
When Ellie got sick of a pap filming her every move, she decided to give him a taste of his own medicine - and chased him down the road filming him instead! Needless to say, the persistent photographer wasn't quite as keen when the tables were turned...
3. Cara Delevingne
Word to the wise - NEVER push Cara Delevingne, because she WILL push you back, as one particular pap soon found out. Our favourite part of this video is watching Cara run away.
woah you did it baby @Caradelevingne YOU GO GIRL SLAY ALL OF THEM pic.twitter.com/cA0FZPqkS3

— It's all about cara (@caramademedoit) October 6, 2015
4. Justin Bieber
Who can forget Bieber's bad boy phase, when during a visit to London he called out the waiting paparazzi for a fight? A pap got pushed out of the way as Justin hurried to his car, then started hurling abuse at the 'What Do You Mean' star who got out of his car to confront the photographer, leading to these infamous photos.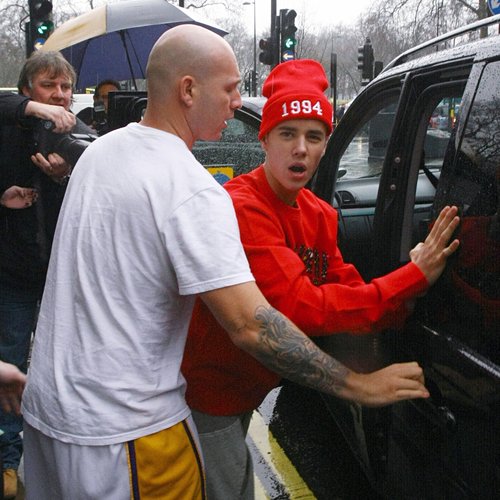 5. Kanye West
Kanye does not take crap from ANYONE - he's famously smashed cameras and got into physical fights with photographers in the past. The best moment, however, has to be the time he walked into a street sign while trying to avoid the waiting paps and then flipped out and took it out on the poor snapper. It's not his fault you bumped your head, 'Ye!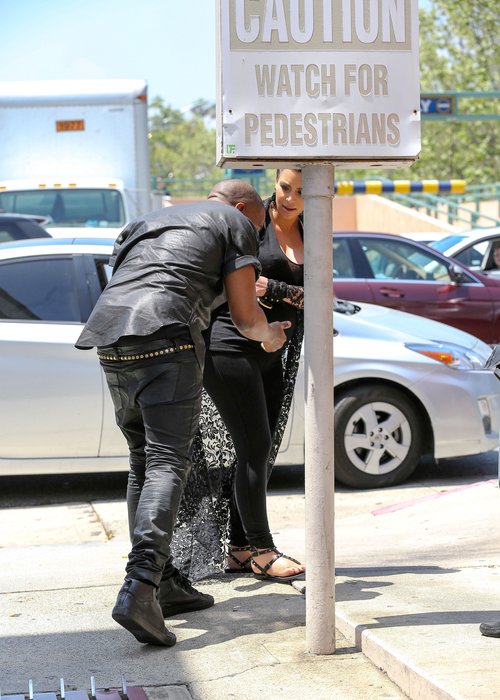 6. Rihanna
RiRi's motto is clearly 'if you can't beat them, join them' as she waded over to a group of waiting paps while she was enjoying some time in the sea, and nicked one of their cameras. They may not have got the shot of Rihanna, but they got actual face time with the sexy Bajan star instead, and that's WAY better.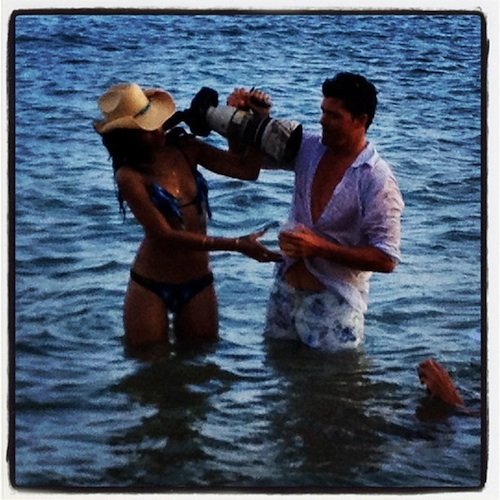 7. Katy Perry
When you know photographers have been waiting around for hours for you to arrive, what's the best way to ensure it was a wasted trip? Wrap your entire head in a giant blanket so they can't get the shot, a la K-Pez.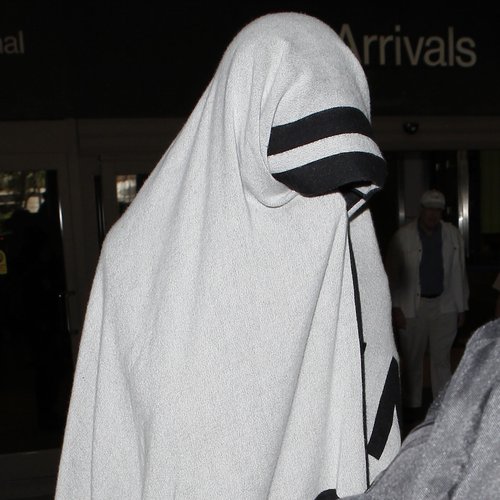 Well, we know which celebs NOT to get on the wrong side of from now on then!