Ed Sheeran NAILED The Big Top 40's Songs Of 2017, Nabbing The Top 2 Spots!
31 December 2017, 19:00 | Updated: 2 January 2018, 09:00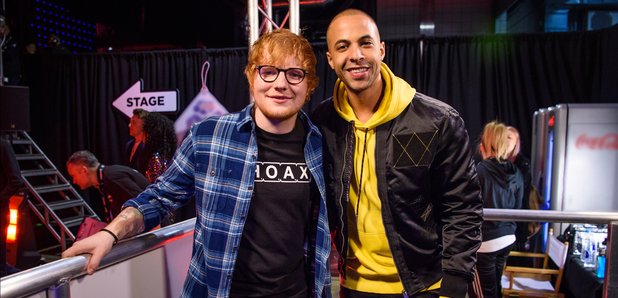 This is 'Perfect'!
Did you really expect anything else? Ed Sheeran spent more time at the top of The Official Vodafone Big Top 40 than we've changed our pants, so it only seemed fitting that the superstar romped our final chart of 2017.
Marvin Humes and Kat Shoob tallied up the biggest songs of this year, and Ed Sheeran wasn't quite content with getting 'Castle on the Hill' to the second spot...
He then went and proved he had the most iconic song of 2017, by scoring the No. 1 spot with 'Shape Of You'.
Don't get us wrong - Sheeran faced some tough competition from the likes of Zara Larsson, Justin Bieber and Dua Lipa, but with three appearances in the top ten, there could only be one winner, right?
> QUIZ: Only True Sheerios Can Work Out Which Ed Sheeran Song This Is From The VERY FIRST Word
These are your top ten songs of 2017...
10. DJ Khaled feat. Rihanna and Bryson Tiller - 'Wild Thoughts'
9. Shawn Mendes - 'There's Nothing Holdin' Me Back'
8. Jonas Blue feat. William Singe - 'Mama'
7. Dua Lipa - 'New Rules'
6. Ed Sheeran - 'Galway Girl'
> Download Our App Now, And We'll Bring You The Greatest Tunes From 2017, And The Newest Ones From 2018!
5. Jax Jones feat. Raye - 'You Don't Know Me'
4. Luis Fonsi & Daddy Yankee feat. Justin Bieber - 'Despacito (Remix)
3. Clean Bandit feat. Zara Larsson - 'Symphony'
2. Ed Sheeran - 'Castle on the Hill'
1. Ed Sheeran - 'Shape Of You'
And you can catch Ed's LIVE performance of 'Shape Of You' right here, from the #CapitalJBB...