WATCH: Zac Efron Admits He Has A Problem… He's OBSESSED With His Selfie Stick!
15 March 2016, 10:48 | Updated: 4 December 2017, 11:10
Zac Efron Can't Stop Taking Selfies
02:52
The Baywatch star feature in a HILARIOUS new video about his selfie obsession
At the end of the day ANY sketch that gives us copious amounts of Zac Efron flexing and posing is A-OK with us, so the latest (and hilariously good) Funny Or Die video gets a Perfect Ten score!
Zac features in the spoof promo that follows his diva-like antics on the set of Mike And Dave Need Wedding Dates, his next comedy feature film, as he parades around set taking selfies at every opportunity and causing early grey hairs for director Jake Szymanski.
Of course the video ALSO opens with Zac, in a white tank top, flexing, smiling and generally posing his beautiful ass off for selfies. Which we ALL know is the main reason you're watching this… so hit play on the video above!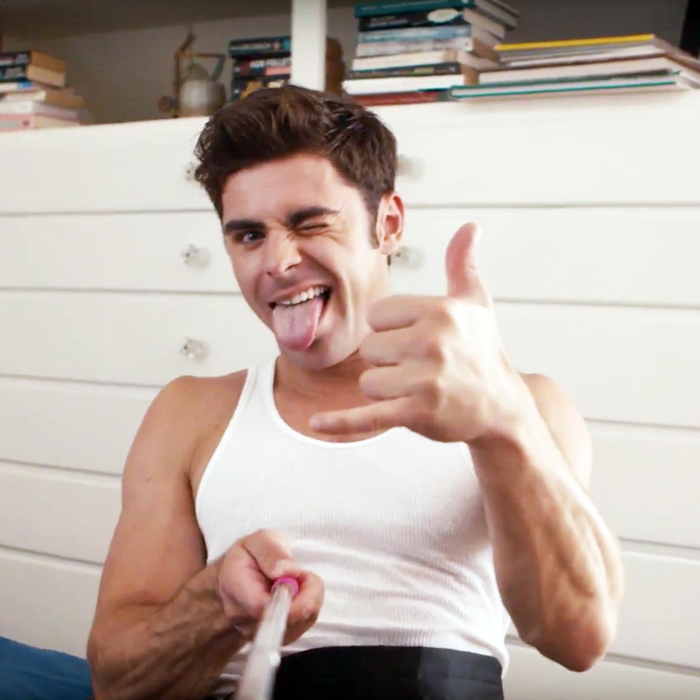 Zac Efron has been shooting his next project - a remake of Baywatch - alongside Dwayne 'The Rock' Johnson in recent weeks and their latest beach workout pics have SERIOUSLY caught the public's attention.
You may also like...