Scotty T Is Officially Single Again As He & Francesca Toole Have Split Up "For Good"
15 February 2017, 15:57 | Updated: 4 December 2017, 11:10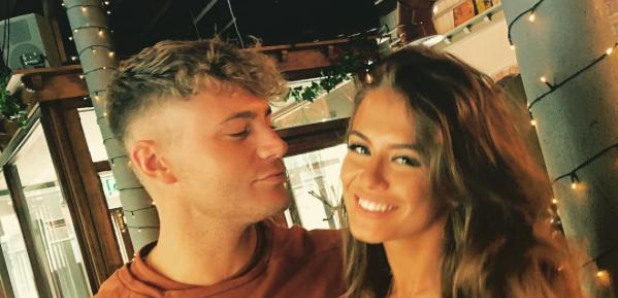 He previously called her the "love of his life".
It looks like one of our fave Geordie Shore hunks - Scotty T - is back n the market... just four months after claiming he wanted to marry the "love of his life" Francesca Toole.
The couple started dating back in 2015, and after a brief break up it looked like things were going well for the couple until they decided to call time on their relationship.
A source told The Sun, "Scotty's whole persona is based off being a lad and having lots of girls. Francesca understood this and accepted it for a long time but in the end it all got too much.
"They decided to call it a day but it wasn't a decision they took easily. They did really like each other. They have been on and off before but this time it's for good."
Scott Timlin previously said that he thought she would be the one he ended up marrying, explaining, "She's mint. She's class. She doesn't try to change me. She has been so supportive.She's amazing. I would love to marry her one day. But I can't right now 'cos I have to do this work and make lots of money.
"I really think I have found the one and I know she'll stick by me. And she's just right for me 'cos she is everything you could want in a girl. She's an honest girl, the most honest girl I know. She is a special girl and I try to make her feel as special as I can. I take her to nice places, I get her gifts, and we have a ball together."
Back in October, Scott Timlin revealed that he had been briefly dumped by his long-term girlfriend after rumours surfaced that he had had a fling with Katie Price - something both of them have denied.
Scott said at the time, "Yes, of course I would bang her, she is FIT. She is also a wicked woman and a laugh to be around. But she is married with kids and I respect that. I never get this 'source said' s*** in articles. What source was it, Heinz Ketchup?"
Scott explained in his Daily Star column, "Got dumped by my girlfriend and had to change my number, buzzing." Ouch.
While he didn't give a reason for the break up, it came just after the Geordie Shore star told MTV, "Now and then, you will meet someone who you fall in love with but the relationships don't work because number one you're always away and you want to spend every day with them but you can't.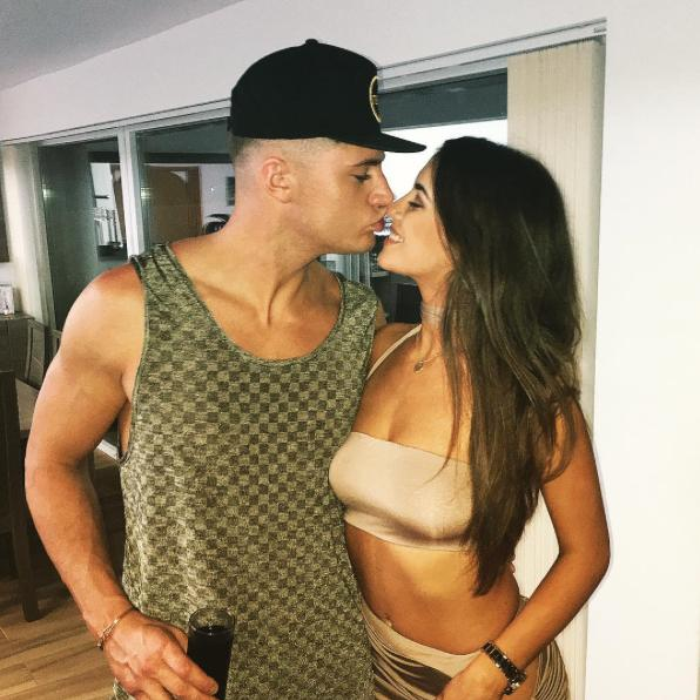 "Number two, the heartache for them is hard because they've got to go through watching you on the TV show and if they want to be in the TV show, it normally gets messed up.
"So now and then you'll meet someone, she doesn't want to be on TV, she's out of the spotlight and you fall in love with her, which I have done."
He also told MTV, "It's hard trying to keep that life on the outside [of the show] without everyone getting involved. But I do have a love of my life, I have met her. I am seeing her, she's not in the shadows. It's like I do my job in Geordie Shore and when I'm not filming, I'm with her.
"So what you see on telly is me. But I've got to make that decision whether to take it to the next level or not, because if I do it means not being Scotty T on Geordie Shore anymore and I can't not be myself anymore."
The couple got back together after that split but it looks like this time it really is for good... sad times!