WATCH: Saara Aalto Does A Stunning Cover Of Sia's 'Chandelier' On Top Of A Glitterball!
9 January 2017, 14:26 | Updated: 4 December 2017, 11:10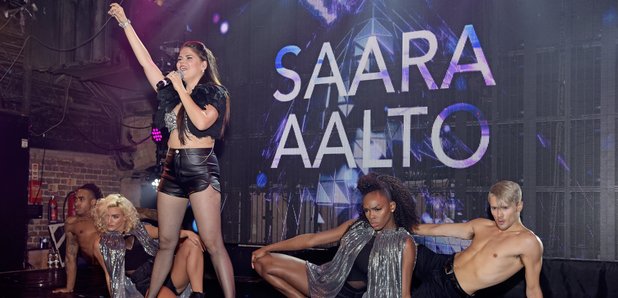 She channelled her inner Miley Cyrus as she performed her amazing first show of 2017.
She came a VERY close second on the X Factor last year, but Saara Aalto proved exactly why she would have been worthy of the winner's crown with her first performance of 2017…. Complete with a giant gliterball!
Saara took to the stage at London's G-A-Y in front of a sell-out and celebrity studded crowd as she delivered a stunning set, including a faultless cover of Sia's 'Chandelier'.
As well as her unbelievable vocals, Saara brought in a massive glitterball suspended from the ceiling and channelled her inner Miley Cyrus as she rode on top of it for the track.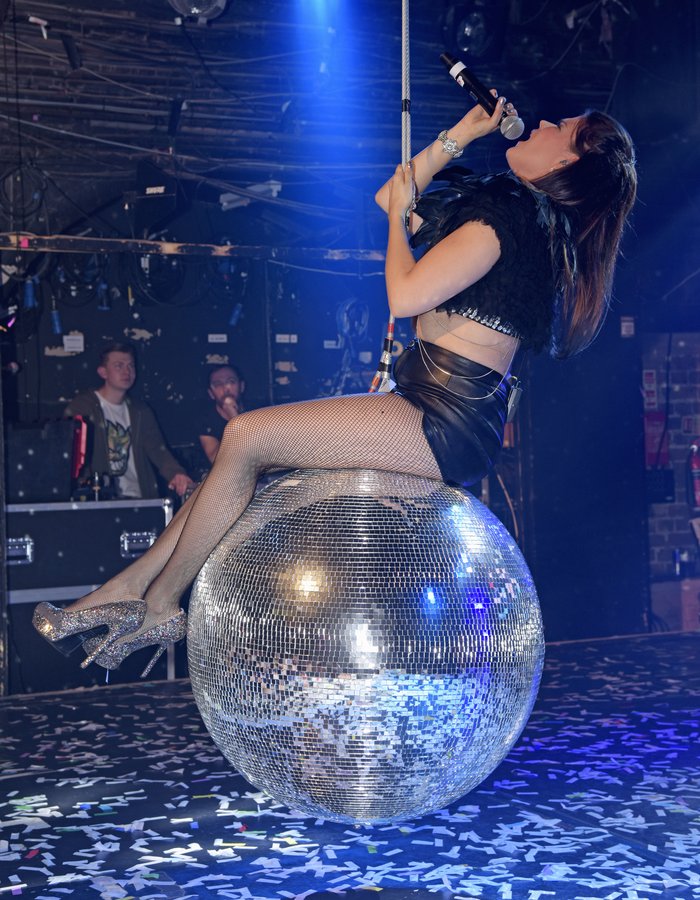 Picture: WENN
Clearly a fan of Sia, Saara has also had the chance to work with the elusive artist and is recording a track written by her, and has already signed an international record deal with Sony Music to release her own tracks.
We can expect to see a lot more of Saara in the future as she's not only been in the studio but is filming a documentary charting her life following the X Factor.
A source told The Sun, "There's huge interest in Saara, both in the UK and Finland. The show will follow her life post-X Factor, taking in recording sessions, meeting fans and her home life.
"There's a couple of production companies interested in taking on the project and they would film right up until August."