Who Is Ruby Rose? 9 Things You Didn't Know About Ed Sheeran's EMAs Co-Host
20 October 2015, 13:56 | Updated: 4 December 2017, 11:10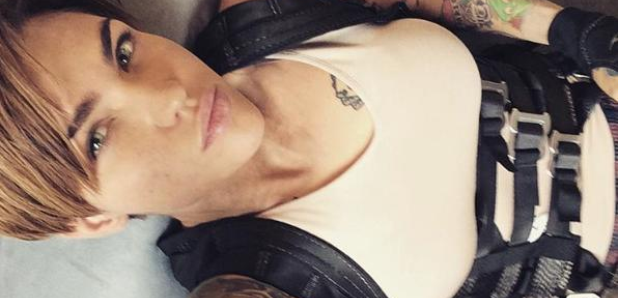 She's the stunning inmate from Orange Is The New Black, but there is SO much more to EMAs host Ruby Rose than meets the eye...
Aside from being the incredibly beautiful, tatted-up inmate from Orange Is The New Black, we wanted to find out a little more about MTV EMA host Ruby Rose, the lady that's had men - and women - falling at her feet throughout 2015.
She'll be co-hosting the MTV EMAs this weekend with the likes of Ed Sheeran, but what else is there to Ruby Rose? Let's take a look...
1. As well as being an actress, Ruby Rose is also a model DJ and TV presenter
She's done campaigns for Maybelline in Australia and used to be a presenter for MTV over there before starting her acting career. She's a woman of many talents!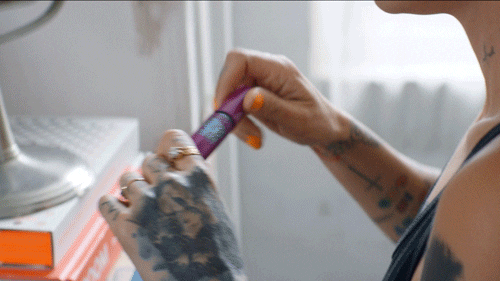 2. She's done a lot of charity work too
Ruby has travelled to Laos and Africa multiple times to volunteer and has done work with animal welfare charities, anti-bullying and is an ambassador for youth mental health.


3. She once interviewed her future co-star Taylor Schilling for The Lucky One...
... but the pair totally forgot about it until they started working together, and had to Google both their names to make sure!


4. She's taken - Ruby's engaged to her fiancee Phoebe Dahl
Yep, that is the granddaughter of the actual Roald Dahl - and the pair make the loveliest couple. They got engaged in 2014 when Ruby popped the question to Phoebe - and she said yes, of course!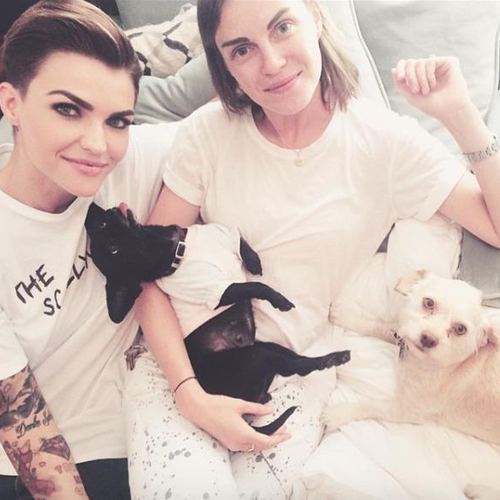 5. She's been compared to Justin Bieber
They have a similar haircut and rock similar clothes, but the Internet pretty much imploded when the two of them finally met and posed for a photo together.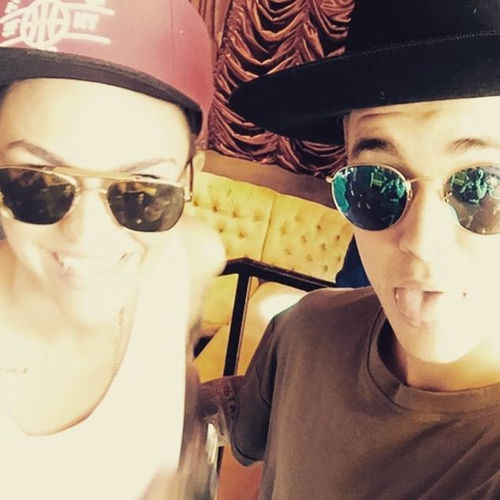 6. She's got a dog named Ru and a cat named Cricket
Though her pets do sometimes try and live up to their super-famous owner's grooming rituals!
7. Ruby and Phoebe created the ethical Haircloth & Supply clothing brand together
For every item of clothing they sell, they donate a school uniform to a girl in Nepal and help less privileged girls get the education they deserve. How amazing is that?


8. She came out as a lesbian at just 12 years old
Although her mum thought it was a phase at the time, her family soon got used to the idea and embraced her sexuality. She advised other young people, "I think it's important to be true to yourself, but every situation is different and I find it hard to give advice because I myself was very lucky."
Speaking of being young here's me at 12 with my first boyfriend haha it lasted 2 whole weeks. I tried.. #dyke pic.twitter.com/MgruB8JikI

— Ruby Rose (@RubyRose) October 11, 2015
9. She's got so many tattoos she's lost count - but they're actually getting FEWER as time goes on
Ruby's admitted she doesn't know the grand total, but as she gets more and more they tend to merge into one larger piece rather than several smaller individual ones. She said, "I don't actually know how many I have. If you counted them individually it would be, like, 30 or something, but some of them are grouped together as one piece.
"As for my first one, I lived in Germany when I was 16, and I came back home with a tongue ring. My mom was like, 'Get that filthy thing out of your mouth.' She said if I got rid of the piercing I could get a tattoo." Well, you definitely made the most of that bargain, Ruby!
You may also like...