Fans Reckon We Might Get A Pretty Little Liars & The Vampire Diaries Crossover Show & We're Shook
15 June 2017, 13:28 | Updated: 4 December 2017, 11:10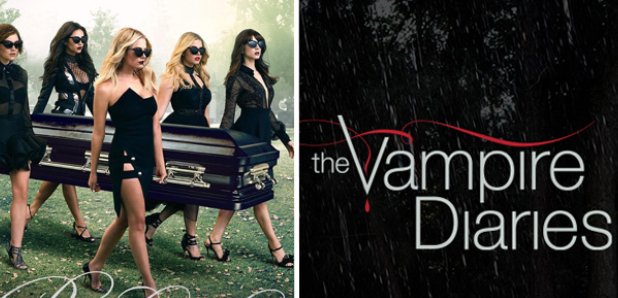 Not sure how we'd cope with this, tbh.
If you're struggling with the thought of saying goodbye to Pretty Little Liars and you're already mourning the loss of The Vampire Diaries, then this piece of news may make you eternally happy.
Some fans think that we are going to get a crossover show between Pretty Little Liars and The Vampire Diaries and CAN YOU IMAGINE?
> One Of Your Favourite Pretty Little Liars Couples Might Be Returning For A New PLL Sequel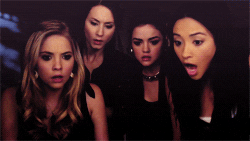 On Twitter, Pretty Little Liars show runner I. Marlene King tweeted something other-worldly to The Vampire Diaries show runner, Julie Plec.
Hey @julieplec, I feel like we are always 2 passing in the night. Wanna grab a and talk about making ?

— I. Marlene King (@imarleneking) June 13, 2017
Yep, that's Marlene very casually asking Julie for coffee so that they can conjure up some sweet TV goodness. OMG.
Naturally, fans completely lost it. And so did we.
yesss The Pretty Little Original Vampire

— danii6277 (@danitza6277) June 13, 2017
JULIE AND MARLENE THE WORLD ISNT READY FOR THIS!!! YASSSSSS!!!!!

— Andrea Reyes (@AndreaLissette) June 13, 2017
A LEGEND TALKING TO ANOTHER LEGEND AND I'M LIKE pic.twitter.com/gw4Gu3Bf8C

— joo (@crazyteenager_) June 13, 2017
Yes PLL crossover with TVD that would be cool

— Hinkson7 (@hinkson_hannah) June 13, 2017
Yasss Pretty Little Vampires

— Lala (@xkaykx) June 14, 2017
Remember when PLL's Lucy Hale gave away a MASSIVE spoiler?