"A Few Years Ago This Would've Killed Me" Olivia Attwood Slams Trolls Who Call Her "Too Skinny"
19 April 2018, 12:43 | Updated: 19 April 2018, 17:25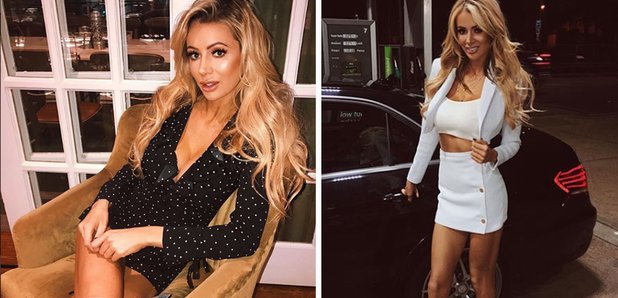 The Love Island contestant hit back at weight shamers.
It's not easy being a woman in the media, whatever level of celebrity you are and reality TV star Olivia Attwood knows all too well how rough it can be to be the subject of criticism.
Love Island Contestants May Have This Money Clause Written Into Their Contract
She hit back on her Instagram story after reading online comments about herself, saying she was too skinny.
Olivia wrote, "Just had a bit of time to read through some of the messages and comments I have had over the last few days. And WOW there is still a massive obsession with my weight.
"You have no idea why someone is the weight they are or the personal battles they are facing.
"I'm at this blissful age where I couldn't give a f**k what any of you think and I'm finally very happy in my own skin, but a few years ago this would of killed me. [sic]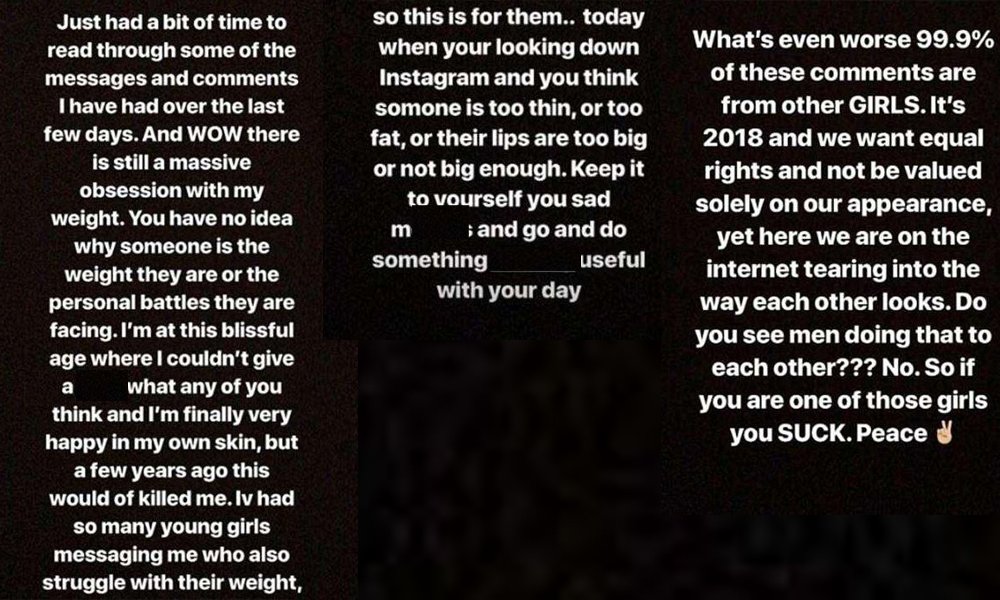 "I've had so many young girls messaging me who also struggle with their weight, so this is for them.. Today when you're looking down Instagram and you think someone is too thin, or too fat, or their lips are too big or not big enough. Keep it to yourself."
Olivia also pointed out that the hate she receives is usually from other girls, telling her followers, "What's even worse 99.9% of these comments are from other GIRLS.
"It's 2018 and we want equal rights and not be valued solely on our appearance, yet here we are on the internet tearing into the way each other looks. Do you see men doing that to each other??? No. So if you are one of those girls, you SUCK. Peace."
Nobody should ever be judged on their weight, but it looks like Olivia has the right attitude to put the trolls back in their place!
Download Our Fancy New App For All The Latest Love Island Updates