Ex Love Islander Olivia Buckland Is Forced To Deny Rumours She's Pregnant After Fans Mistake Food Baby For Baby Bump
12 July 2017, 13:41 | Updated: 4 December 2017, 11:10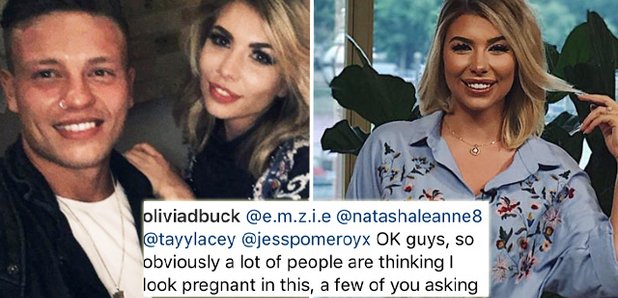 She's clapped back.
Ex Love Island star Olivia Buckland may be engaged to fellow contestant Alex Bowen but she's recently been forced to deny that she's expecting his baby.
Whilst kids are on the cards at some point, it definitely isn't now apparently.
> There's All Kinds Of Drama Going Down On Twitter Between Love Island 2016's Alex, Olivia And Malin Olivia appeared on This Morning and was keen to show off her ON POINT outfit. However, an innocent photo then resulted in fans questioning if she had any "happy news to share".
The blonde bombshell quickly clapped back and revealed that her bump was nothing more than a "food baby".
Writing, "OK guys, so obviously a lot of people are thinking I look pregnant in this, a few of you asking if I wanna mention anything, so yes, I am going to have to talk about the fact that I ATE SO GOD DAMN MUCH LAST NIGHT. Man I am bloated to the heavens. I had scallops to start, then a lobster linguine AND steak and chips for main. THEN I had a desert of chocolate cake THEN half a bottle of wine. Congratulations to me", Olivia just proved that she really is a girl after our own heart.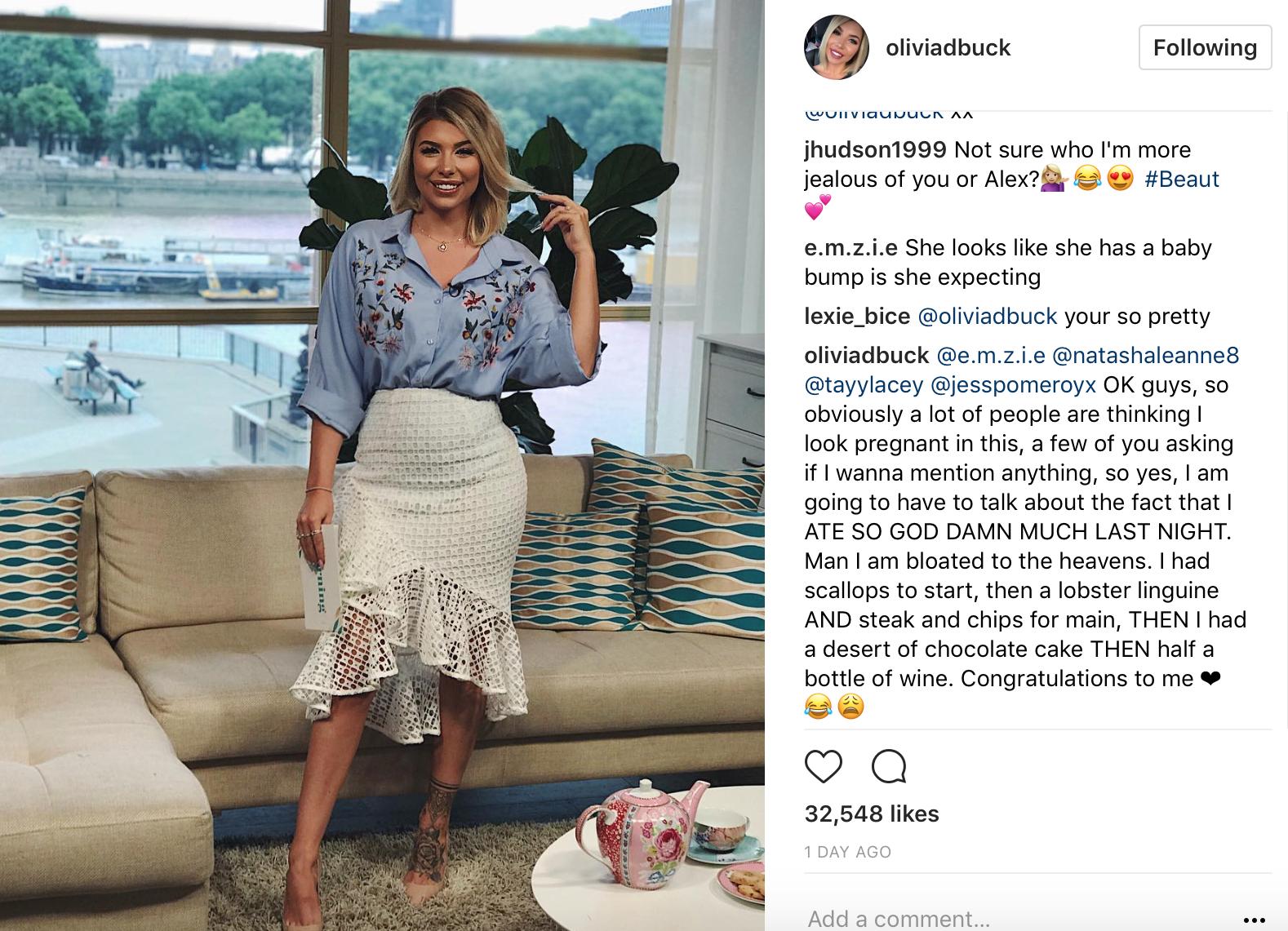 But don't worry, Olivia definitely sees kids in their future. "Our lives are crazy right now, never mind adding children into the mix. We always said we want time first as a couple to have our fun and travel. Alex doesn't want to be an old dad which is sweet, but we want to enjoy some time together after we get married", she revealed.
Remember when last years Nathan and Cara became parents?