This Week's New Chart Songs (5th February 2017)
5 February 2017, 18:28 | Updated: 4 December 2017, 11:10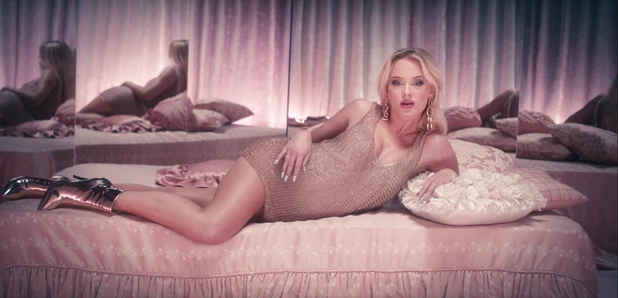 We've got so many new entries this week that we're just going to get straight down to it and let you discover some new music!
It was ANOTHER week at the top of the chart for Ed Sheeran but that doesn't mean that there were a LOT of changes to the rest of the 40. We've got grime legends, newcomers and collaborations galore in this week's new entry playlist.
Listen to ALL the UK top 40 new entries from the 5th February 2017 show:
No.34: Izzy Bizu - 'Talking To You' (Download)
"Just for what was were you waiting? Let me see and feel your hesitating I'll be there when you wake up, darling."
No.33: Zara Larsson feat. Ty Dolla $ign - 'So Good' (Download)
"You be, stuck on it 'cause my love so good. So you, keep comin' back to get some more. Got you in your feelings, all emotional. My love, my love."
No.31: Major Lazer feat. Nicki Minaj & PARTYNEXTDOOR - 'Run Up' (Download)
"I'll admit I'm wrong when I know that you gon' come for me. When you gon' come for me, yeah. Never gonna not not hit that, your lovin' is drugs to me."
No.25: Rag'N'Bone Man - 'Skin' (Download)
"When my skin grows old. When my breath runs cold. I'll be thinking about you. About you."
No.22: Martin Garrix & Dua Lipa - 'Scared To Be Lonely' (Download)
"Magnifying all our flaws. And I wonder why. Wonder what for Why we keep coming back for more."
No.9: Stormzy - 'Big For Your Boots' (Download)
"You're getting way too big for your boots. You're never too big for the boot. I've got the big size twelves on my feet. Your face ain't big for my boot."
No.7: Train - 'Play That Song' (Download)
"DJ please don't let me down. When you gonna play that song, now. When you gonna earn that pay. When you gonna play that song and make my day."
Whilst you're here, you might aswell check out Ed Sheeran singing Drake's 'One Dance' right?