Exclusive: Ben Haenow Talks Dream Collaborations And What's Next After X Factor
23 December 2014, 16:51 | Updated: 8 May 2018, 16:20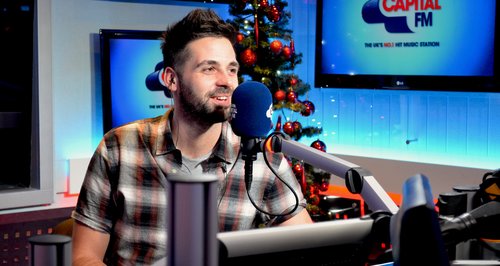 Ben Haenow paid us a visit to tell us about working with Ed Sheeran and Ryan Tedder and what we can expect from his album.
He's the man of the moment hot off his X Factor victory, so when Ben Haenow came in to see us at Capital, we couldn't resist grilling him on what we can expect from him next.
Ben released 'Something I Need', a OneRepublic cover, as his winner's single which shot straight to the top of the charts, but what was it like meeting the man who wrote the song, Ryan Tedder?
Ben told us, "We met Ryan Tedder before we knew that we were going to be doing that song. He's a busy, busy guy so we just got to have a quick fanboy photo with him and then he went on his way but since releasing it, we have been in touch over Twitter and he said that he's really happy with my version. It's an absolute honour and privilege to get to sing one of his songs."
And with such high praise from one of the world's super producers, is Ben going to be working with Ryan again?
He revealed, "We are doing this campaign until Christmas, the we are going to get into the studio in the new year and start coming up with some ideas and writing so then we'll be talking more about collaborations and who we're working with."
"I'm definitely going to put that forward. I'm a massive fan of his so it would be great to have him come down and write some songs."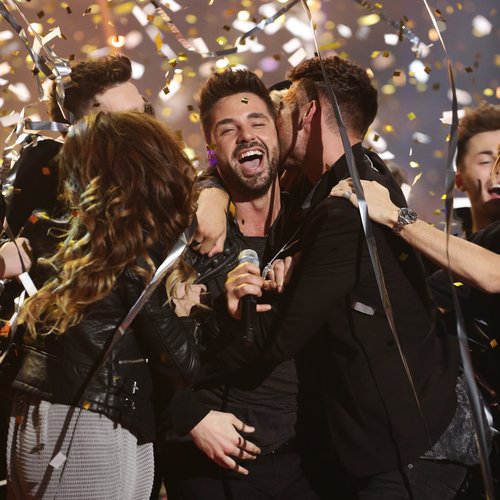 As well as hanging out with Ryan Tedder, Ben was lucky enough to duet with Ed Sheeran at the final – no biggie sharing a stage with a man who reached number one in 65 countries!
Ben told us, "It doesn't feel real! That was an incredible moment in my life, to be on stage at Wembley and to be singing with Ed Sheeran. That's all my Christmasses come at once!"
"I was lucky enough to go and see him earlier in the year and he's just one bloke on stage and he had 40,000 people eating out of the palm of his hand. He's an incredible songwriter and such a laid back and cool guy and he's inspiring. That one bloke and his loop pedal are taking over the world!"
As well as Ryan and Ed, Ben has set his sights on some of the other amazing UK and US artists to work with on his own album.
Ben explained who he's love the chance to work with, "Stevie Wonder would be a dream come true. Any of the British artists that are out there at the minute, it's a wicked time to be from the UK, there's a load of people out there doing stuff internationally."
"Sam Smith obviously, Adele would be an amazing one to do, Rudimental, there's loads of UK artists out there who are so amazing and I think it would be good to collaborate with any one of them."
We know Ben was the rock god of this year's series, but we were VERY excited when he revealed what we could expect from his sound and his own recordings. "Being on the programme, you're restricted by those themes sometimes so I definitely want to keep it kind of rocky and soulful as well."
"I don't want to compromise on the sound but a rocky, soul-y, bluesy type album, like Paolo Nutini and an early Maroon 5 if you can imagine that."
We can't wait to hear it, Mr Haenow!
You May Also Like: