MKS Want To Release New Album "As Soon As We Can" - Video
11 August 2013, 20:00 | Updated: 4 December 2017, 11:10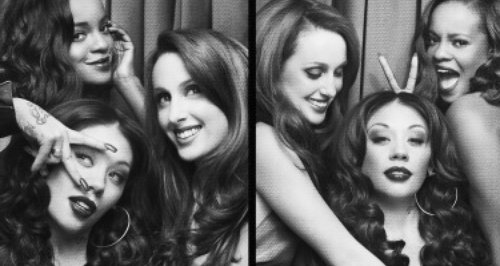 Mutya Keisha Siobhan talk to Capital about life after the Sugababes and their new album.
Mutya Keisha Siobhán have told Capital FM that they want to release their new album "as soon as we can".
The former original line-up of the Sugababes told Capital's Max that they had selected a title for their album.
"There is but we're not allowed to say yet," they said.
Speaking about the album's release date, Siobhán added: "[It's released] very, very early next year. We're doing two singles into the album. It's done, it's ready, so we're getting it out as soon as we can."
During their interview with Max, MKS also said they were considering collaborating with another artist on the record.
"We want to. There is a particular song that feel could be sick with another person," Keisha said. "We don't know if it's going to be male or female."
Listen to Max every Sunday on Capital between 7pm and 10pm.
Watch MKS appearing on Max below: