This Make Up Artist's Optical Illusions Are Blowing People's Minds & We Can't Believe They're Real
5 April 2017, 11:49 | Updated: 4 December 2017, 11:10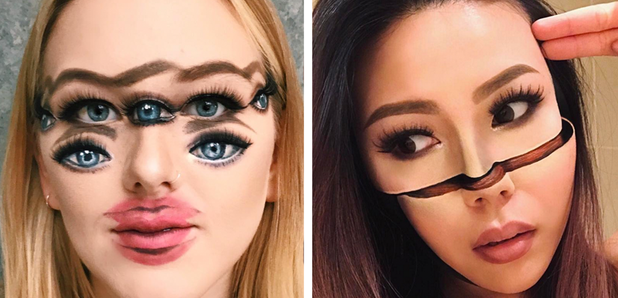 Is this the most talented make up artist ever?
When it comes to make up, we've all got that one mate who thinks they know it all.
They've got all the latest products and may have even set up their own YouTube channel to show everyone just how great they (think) they are when it comes to contouring and such.
But we bet that however good your mate is, they're not a patch on Canadian make up artist Mimi Choi...
Whilst Mimi's optical illusion make up designs may not be what most people would choose for a night out, they make for some incredible Instagram snaps and we can't get over just how realistic they look - and yes, these are all make up and absolutely zero Photoshop.
She's only being taking make up seriously for the last three years, having been a school teacher before, but Mimi's now amassed over 130,000 followers on Instagram and is wowing people all over the world.
Speaking to allure recently about her work, Mimi said, "My main goal each time I do a new look is to beat myself from yesterday because I'm the biggest critic and competition to myself. It's gotten really hard to impress myself these days but it motivates me to keep trying and doing better."
Well we think some of these could go down as our favourite ever visual makeup art pieces. If you could maybe give us a few tips Mimi that'd be great!
Check out some of our favourite pics below and beware - these will completely blow your mind!
You may also like...