The 7 OMG Moments From The McBusted Tour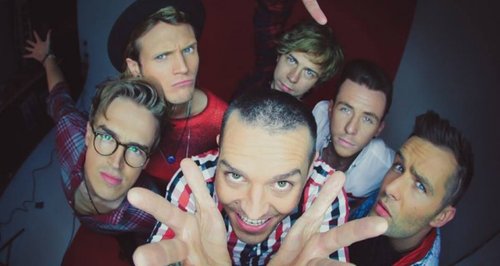 With Twitter celebrating the final performance of the McBusted tour last night, we bring you the UNFORGETTABLE moments of the super-group's shows across the UK.
One thing to be said about the McBusted tour; it's definitely a party!
'I Want You Back' cover
They've got more than enough songs between them to fill a set list, so we love that the boys decided to make space for a cover and go off book with a unexpected number by The Jackson 5. Plus those dance moves at the beginning... SPOT ON LADS!
The highlights: Sleeping With The Light On (those harmonies <3 ), Star Girl on the UFO & the dancing during I Want You Back cover #mcbusted

— Aisling McGee (@AshwingIGB) June 2, 2014
Phones in the air!
And go... This moment was rather spectacular when McBusted performed 'Sleeping With The Light On'.
Flying cars!
We had to check our tickets at the opening of the show when we saw this flying car descend on to the stage.
Pictures?
This post has had us scouring the web for the best part of the morning for some sort of photographic evidence of this moment.
I really think the highlight of my night at the @mcbusted tour was @mcflyharry almost getting naked.

— no (@kidhemmo_) June 1, 2014
Careful where you're aiming that thing!
The boys really whipped out the big guns for the tour...
Thanks to @JamesBourne's broken tshirt gun I caught this last night @mcbusted pic.twitter.com/hCTJ05Qi3X

— laura (@lauragordon_X) April 18, 2014
However it would seem James needs a bit more practise using his new toy before taking it on stage.
Now it's just showing off
First the car, now a SPACESHIP! The boys take things to a new high performing 'Star Girl'.