A Friends Reunion Is Matthew Perry's Worst 'Nightmare' & We're Heartbroken
7 June 2017, 13:45 | Updated: 4 December 2017, 11:10
"Why would we go and do it again?"
What is Matthew Perry trying to do to us?
Break our hearts all over again?
> Ross's Son Ben From 'Friends' Is A Legitimate Hot AF Heart-Throb Now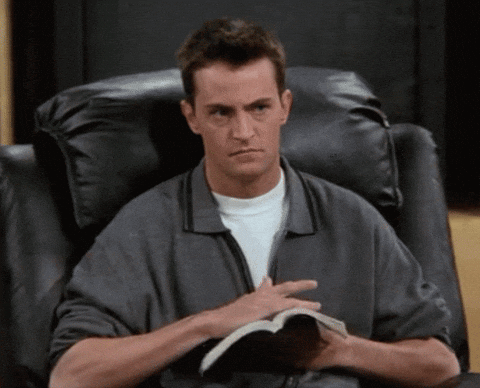 Well, he's succeeded.
It seems that a Friends reunion is well and truly off the cards if Matthew Perry has anything to do with it.
Ever since the show went off air in 2004, the cast have been riddled with questions on a near daily basis about whether the show would ever return.
Matthew Perry has since spoken out about the potential of a revival and it's not looking likely.
"I have this recurring nightmare - I'm not kidding about [Friends]. When I'm asleep, I have this nightmare that we do Friends again and nobody cares. We do a whole series, we come back and nobody cares about it. So if anybody asks me, I'm gonna say no. The thing is: We ended on such a high. We can't beat it. Why would we go and do it again?", he quipped.
Well, we understand your fear but trust us when we say, WE TOTALLY CARE.
Matthew Perry may not want to do Friends anymore, but One Direction do...