Fans Rush To Support Matt Terry After He's Slammed For Shocking Foul Mouthed Rant In Front Of Kids
9 March 2017, 11:30 | Updated: 4 December 2017, 11:10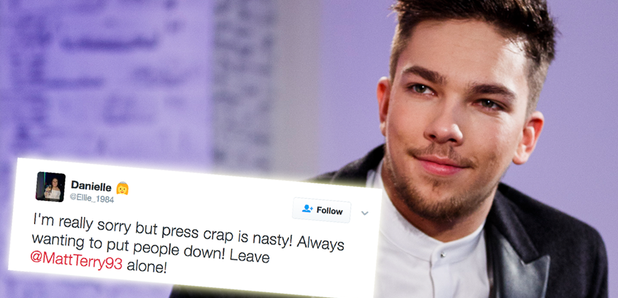 The X Factor winner has come under fire for some pretty x-rated behaviour...
When Matt Terry stormed to the X Factor title in 2016, he was definitely a family favourite!
But in a shocking recent event, Matt was spotted drunkenly swearing in a Wakefield pub in front of several families and it's created a bit of drama for the reality show champ. However after being slated for his behaviour online, Matt's fans have rushed to his defence.
The story emerged when one Twitter user directed a number of tweets at Matt asking him why he thought it was ok to swear in front of children...
@MattTerry93 I hope you aopologise for swearing in front of children the other day at the pub, how rude! And it doesn't suit you so stop it.

— elliee (@xshimmerpopx) February 19, 2017
@MattTerry93 I know you're having fun but it's not appropriate to for you to go around swearing all the time, it makes you look chavvy.

— elliee (@xshimmerpopx) February 19, 2017
@MattTerry93 what kind of example are you setting for the kids who wanted you to win?

— elliee (@xshimmerpopx) February 19, 2017
..before asking a fan why they'd support someone who uses such bad langauge infront of children...
@JessJackson1995 @MattTerry93 you're proud of someone that swears c**t in front of children? Okay..

— elliee (@xshimmerpopx) February 19, 2017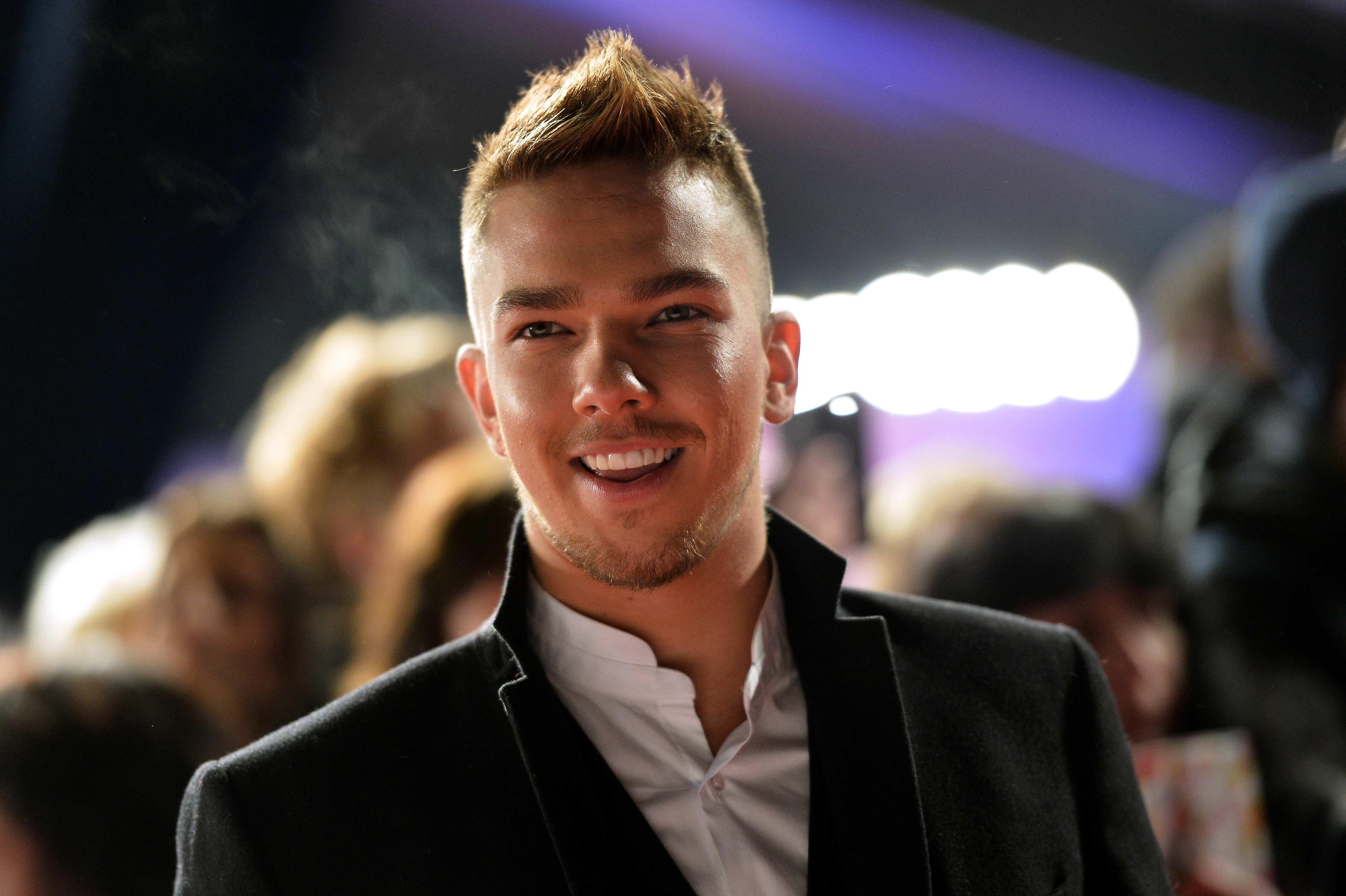 Picture: Getty
Since the tweets emerged a source reportedly linked to Matt has spoken out, seemingly apologising for his behaviour during the swearing incident. Speaking to a tabloid, the source said, "Matt's 23 and just having a good time on tour. He regrets getting drunk and swearing in a family environment, but he's 100 per cent dedicated in his performances."
His fans have also leapt to his defence on Twitter, standing by their popstar hero during this tough time...
@MattTerry93 it's 23 for god shake give him a brake you can't tell me you have never done anything you shouldn't have let him live his life https://t.co/verwwt6I3C

— shelly (@shellhow) March 9, 2017
@MattTerry93 just take no notice of all the press about you today your kind and considerate ok so you may have made a mistake so do we all x

— kells xx (@xxkells1978xx) March 9, 2017
@MattTerry93 supporting you noooo matter WHAT!! Love youuuu.

— Lisa Lvs Matt Terry (@lvs_matt) March 9, 2017
I'm really sorry but press crap is nasty! Always wanting to put people down! Leave @MattTerry93 alone!

— Danielle (@Ellie_1984) March 9, 2017
Matt is yet to speak out about the incident and the stories that have emerged around it so far, but we're sure it won't be long until an official response arrives.
You may also like...