Seeing Chloe Ferry Crying After Marty McKenna Called Her "Fat As F**k" Is Heartbreaking
13 December 2016, 11:13 | Updated: 4 December 2017, 11:10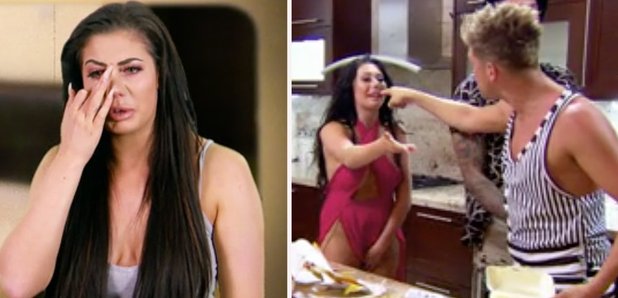 Marty went way too far during this Geordie Shore argument!
Any Geordie Shore fan knows that Marty McKenna and Chloe Ferry's relationship has been rocky at best, but Marty takes it WAY too far in tonight's episode, and leaves Chloe in floods of tears after fat shaming her during a screaming row.
The row started after Marnie Simpson and Marty began rowing in the kitchen of the villa the cast are staying in, after she had poured a drink over his head while he tried to hook up with two girls in a club.
Chloe ended up embroiled in the row and in a fit of rage, Marty called her "Fat as f**k" out of nowhere – and, understandably, left Chloe devastated and cryng her eyes out at the comments.
The comments come after the pair were on and off for weeks, even hooking up in the last episode – and devastatingly, Chloe says his words hurt her and damaged her self confidence because she liked Marty so much.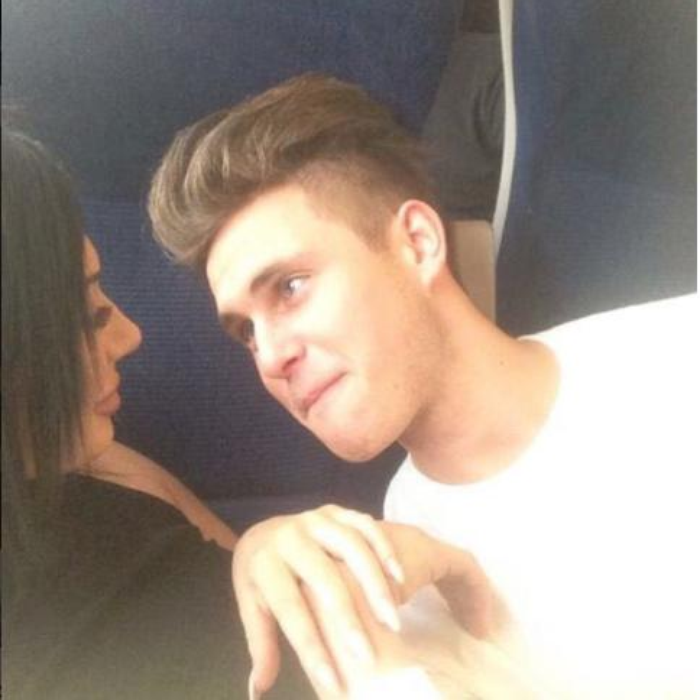 Marnie ignited the row by telling Marty, "You know what I don't like? I don't like people who try and use Chloe as an excuse to start arguments."
Before Marty attacked Chloe, Nathan Henry and Marnie, yelling, "Marty then lashes out at Marnie and Chloe as well as Nathan Henry, telling the trio, "Listen, I don't like you, I don't like you, and I don't like you. You're a two faced c**t, You're a two faced c**t! F**k off!"
Chloe lashed back at Marty by yelling, "No one likes you! Where's your friends? I've got mine. They've left you!" Before Marty went for a low blow and told Chloe, "You're fat as f**k!"
Marty then backtracked on his words in the green screen room, explaining, "Why the f*ck did I just say that? That was a step too far. All them backed us in to a corner and it just slipped out. This is what happens when I get on the defensive, I say stupid things. I know I can't take it back but I really wish I could."
Chloe was obviously devastated by his cruel words, explaining, "How f**king dare he? He knows how much I like him. For him to call me that is disgusting.
"I don't feel confident anymore, he's made us feel very small. No boy has ever made us feel like this insecure about myself. I think he gets to us so much is because I like him so much. I thought I was good looking and now I just feel so ugly all the time."
The scenes will air tonight on MTV at 10pm, but we can't help but feel sorry for Chloe – nobody deserves to be spoken to like that!