Margot Robbie Has Responded To Claims That Her 'Suicide Squad' Hot Pants Were Photoshopped
5 August 2016, 11:47 | Updated: 4 December 2017, 11:10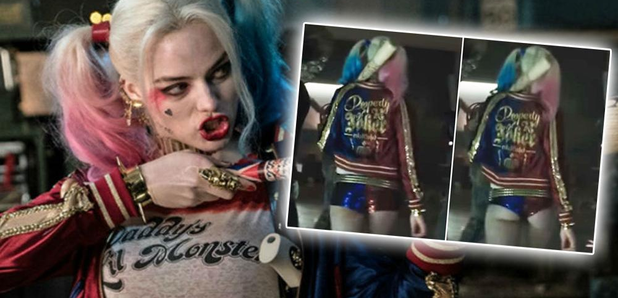 So it turns out Harley Quinn's hot pants may well have been altered in the promos for the film to make them 'less revealing.'
Fan's watching the film have spotted that you see quite a bit more of Margot's bum than was shown in similar clips used in trailers.
Picture: YouTube
Speaking to Smallzy's Surgery, Margot said 'I didn't know about that...having been there on the day, they were small but wow, I wonder if they did? That would be extensive photoshopping to do!'
Margot explained that her evil alter-ego wears the red and blue shorts because they're 'sparkly and fun' and absolutely not because they show off her bum - oh no, absolutely not!
I know it shouldn't matter but I really hate that Margot Robbie basically has to go around in her pants for the whole of Suicide Squad.

— Eleanor Morton (@EleanorMorton) August 3, 2016
Earlier I misidentified what Margot Robbie is wearing as "hot pants". I believe now those are in fact panties.

— Serqueena (@whinylass) August 3, 2016
What do you reckon then? The side-by-sides look pretty damn different to us!
WATCH: Cara Delevingne Went Completely Nude In A Forest To Channel Her 'Suicide Squad' Character 'Enchantress'
You May Also Like...