This Guy Blagged His Way Into The VIP Area At A Gig By Editing The Artist's Wikipedia Page
16 February 2017, 10:46 | Updated: 4 December 2017, 11:10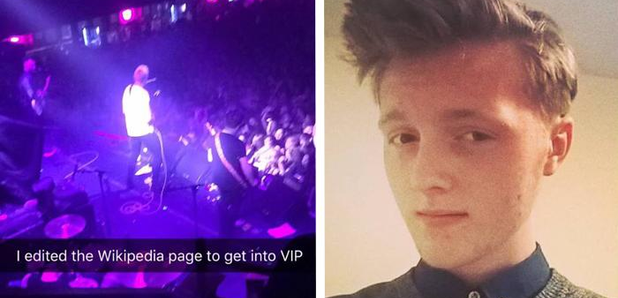 You have to admit, this is pretty genius.
We're starting to circle dates in the calendar for the next Justin Bieber concert in town because we now know exactly how to crash the backstage area!
Adam Boyd, a teen from Manchester, wasn't too pleased with his view at a recent gig put on by his favourite band The Sherlocks, so he decided to get a little sneaky with his tactics.
Posting on his Facebook, Adam wrote, "So last night I went to see a band, but we got in late and our view was s***. In my drunken state I edited the band's Wikipedia page to say I was family, and it worked! I got into the roped off VIP area because of it"...genius!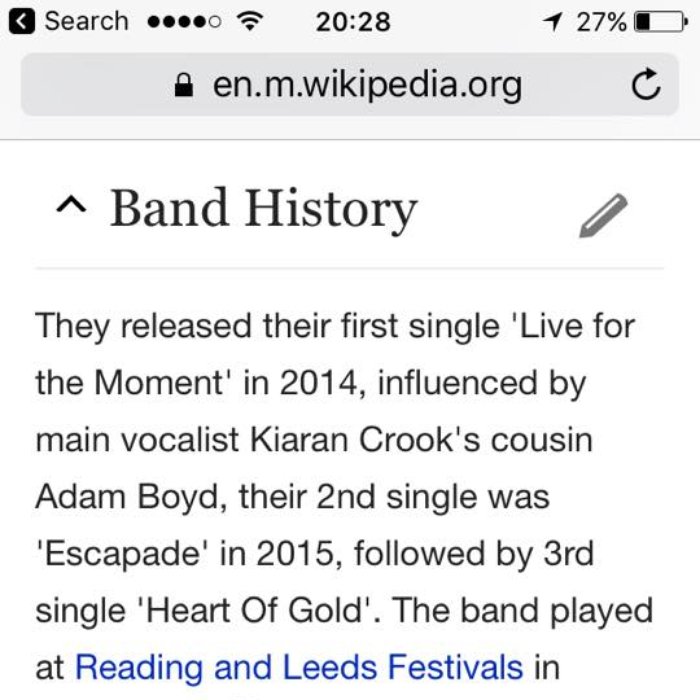 PIC: Adam Boyd/Facebook
Incredibly, after editing a part of the page to look like he was related to the band's lead singer, Adam was let into the private section at Manchester's Albert Hall.
The gig was absolutely packed as the British rockers pulled off a killer show.
MANCHESTER!!! NO WORDS.
THANK YOU! pic.twitter.com/FQbdN0WOqO

— The Sherlocks (@TheSherlocks) February 10, 2017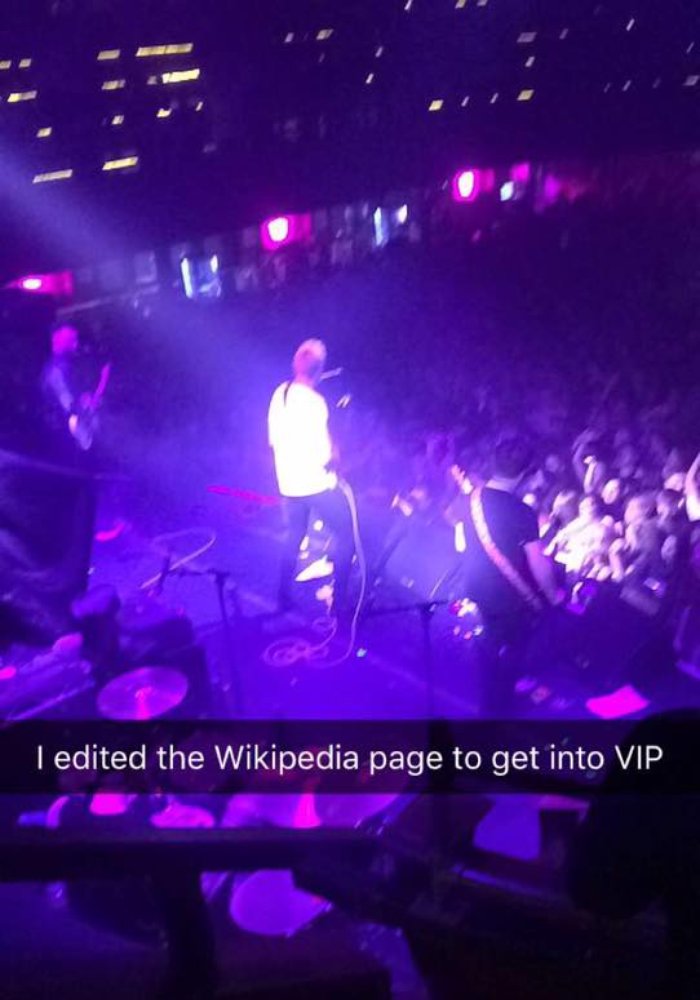 PIC: Adam Boyd/Facebook
You may also like...