Love Island's Jonny Claims He'll Only Do 'Tasteful' Promo Posts As He Slams His Fellow Islanders
4 August 2017, 12:27 | Updated: 4 December 2017, 11:10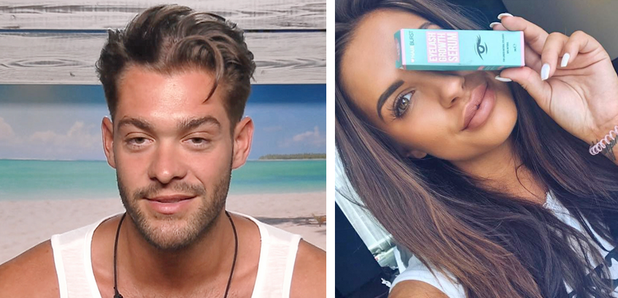 We wonder who he could be talking about?
Since the Love Island cast left the sunsoaked show, Instagram has been flooded with sponsored posts advertising everything from weight loss teas to clothes and beyond.
Some islanders have been slightly more guilty of seemingly promoting everything under the sun (looking at you Jess & Dom), whilst Jonny has only shared two promo posts on his account.
> Fans Reckon Love Island's Jamie & Camilla Are Official After They Took Another Big Relationship Step
After Jess was recently mocked by fans for posting a video of her working out in a puddle to promote a fitness company, Jonny's now hit out at his former island buddies for selling out.
Speaking to OK! Online, Jonny revealed, "I do want to be quite tasteful going forward, I'm not going to be doing the skinny teas and protein ads because it's not something that I'm comfortable in doing."
"I want to keep my integrity, I don't want to promote things that I'm genuinely not into. I think if I actually use a product I like and they said would you mind promoting that, then yes of course I'll do it, but I want to keep my identity intact."
He went on to add, "I'm not going to criticise those that are doing it, they've all got their own motives, but to be honest I don't need the money. I don't need the grand or so that you get for that. I'd rather establish my identity doing things that I'm really passionate about."
Given that Jonny has only posted a single promo pic and that was for a private jet company, it appears that he's living by his word. With other deals reportedly on the table, including a publishing deal for a book, it looks like Jonny has got plenty of other things to keep him busy.
Whilst you're here, check out what Gabby had to say about the horrific racist abuse she and Marcel have been receiving about their relationship...
Dive into the Capital app now for all the latest chat about what the Love Island contestants are up to now...plus all the beiggest and best hit music too!