Love Island's Jess Has Been Attacked By Youtuber In A Diss Track For "Stealing" £8,000 From Him
21 September 2017, 10:25 | Updated: 4 December 2017, 11:10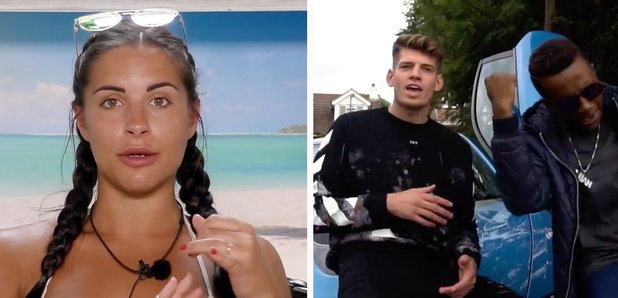 Jess hit back at the accusation, claiming he was using her for fame.
Jess Shears and Dom Lever haven't had it easy since leaving Love Island – as well as fans slating them for their endless #spon posts on Instagram, Jess has had to hit back at claims she stole £8,000 from a Youtuber!
Youtuber JMX has put out a whole diss track and music video coming for the Love Island cast member, claiming that she took the money out of his bank account, something she claims isn't true.
(Warning: 18+ video contains swearing and graphic references)
Jess, who previously starred in a prank video with JMX, real name Joel Morris, told OK magazine, "It's just a classic case of someone wanting to get themselves a bit of attention and cash in on the fact I'm successful.
"The whole situation is ridiculous, he's just making things up to cash in on what's going on."
In the video Joel claims she stole £8,000 from him and she's only famous for "stripping to Fifa. I guess that her whole damn career was created from JMX videos".
It's not the first time JMX has come for Jess, as he posted a screenshot of an article just after she announced her engagement to Dom Lever, in which he claimed in August that she would get married just to extend her five minutes of reality TV fame.
Called it pic.twitter.com/XOA5MqvnJs

— Joel (@JMXFifa) September 18, 2017
A showmance just to stay in the papers? Surely not…