Here's How To Get Onto Love Island 2018 According To 2017 Contestant, Montana
11 September 2017, 14:58 | Updated: 7 December 2018, 11:45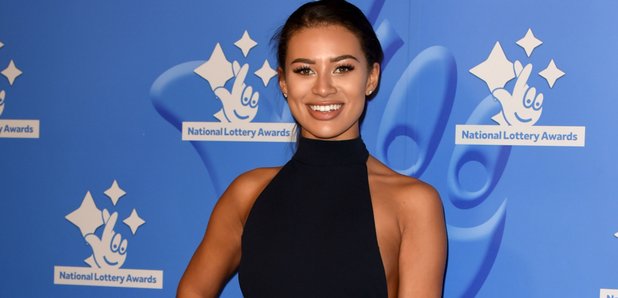 She's shared her tips for standing out at the auditions.
If you fancy making your living by flogging charcoal toothpaste on Instagram and hashtagging 'spon' on every post forever more, applying for Love Island might be for you – and luckily enough, an ex contestant has revealed her tips on how to get on the show.
Montana Brown, who appeared on 2017's series, revealed her tips for making sure you get on the show if you get offered an audition (and applications are open from now until April next year).
Obviously, given you're going to be on camera, she suggested dressing up and making sure your make up looks good on the day. She revealed, "Dress up glam, ladies and gentlemen. Get your winged eyeliner on point because you will be on camera and they'll be showing the execs so it's best to look your best on that special day."
Obviously, the show relies on there being good characters in the cast, so her next suggestion is to make sure you stand out from the other 100,000 auditionees.
She explained, "Just try and stand out. Don't just blend into the background. Remember some really funny stories when you went out with your girlfriends, tell them that story. Don't just say 'Oh I'm really fun'. Yeah, but why are you fun? Like what makes you fun, what makes you different?"
Her next tip is kid of a given whatever you're applying for – whether that be a spot on Love Island or a job at an office – enthusiasm goes a long way.
She explained, "Just be really enthusiastic. The first ever interview that I had was a group interview and there were some people that looked like they didn't want to be there. Hun, you are being interviewed, you need to look excited."
Given that the producers have said they are looking for people genuinely looking for love rather than people using it as a quick fix to become a Z-list celebrity, Montana recommends being yourself.
She revealed, "Be completely yourself. Obviously I never thought that I would get on the show but I was completely honest from day one. I don't really drink that much, I'm not a massive party animal, I don't smoke, I was in chamber choir. That's probably why I got on it because I was just really weird and a bit different to everyone else and I think it kind of sets you apart from like 'Yeah I'm a party animal, I get drunk all the time.' You might think it's weird but they think it's interesting."
Being on a show like Love Island comes with its pitfalls, and Montana suggests getting yourself ready for all aspects of fame before going on the show. She explained, "Rally mentally prepare yourself that it could change your life just from that one audition. I know I definitely wasn't prepared at all, I didn't have an agent, I was kind of going into the audition happy go Larry.
"I didn't think anything was going to happen from it so my life really turned upside down, I went from a student living on a budget and suddenly I've got 1.2million Instagram followers."
She also suggested to be fearless, "That is your one chance to kind of nail it. You're probably amongst 100,000 applicants so you really do need to give it your all, and own it."
So there you have it, go forth and spend eight weeks on Love Island and then get all the #spon fitness tea you can drink.