WATCH: The Tragic Moment This Guy Claimed He Looked Like Harry Styles Sent Viewers Into Cringe Overload
22 November 2017, 12:09 | Updated: 4 December 2017, 11:10
We almost can't bare to watch.
As the video above shows, the moment that this First Dates lad claimed he gets compared to Harry Styles a lot had us scratching our heads for days.
We know Harry Styles used to have long hair, but a lot of people have long hair people, so we're just not feeling the Hazza comparisons tbh, soz.
> The Real Reason Campmates Wear Red Socks On 'I'm A Celeb' Has Been Revealed & It's Actually Disgusting
When Maître D Fred said he thought 23 year old Ashley from Huddersfield looked like the One Direction lad, we just couldn't deal.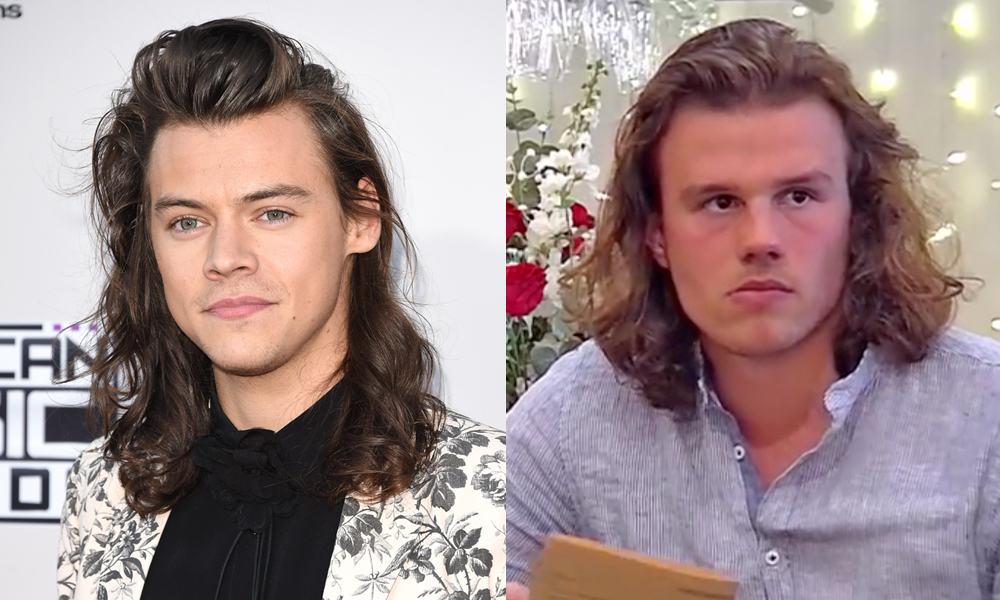 (Pic: Getty)
But it appears we weren't the only ones to think that Ashley's resemblence to Harry Styles was a bit misguided as plenty of people took to Twitter to share their confusion...
Harry Styles ??? No . Maybe after 3 pints of vodka and my beer goggles on #FirstDates

— Deb (@debjaynec66) November 20, 2017
Poundland version of Harry Styles, more like #firstdates

— Mrs Puddings & Pies (@RosiePosieBTN) November 20, 2017
"You look like Harry Styles" Have you got Stevie Wonders glasses on? #firstdates

— Al (@A1BWFC) November 20, 2017
Looks like Harry Styles in a sense that he's got a face, two arms and hair #firstdates

— Jon P. (@Jonny_Chaos) November 20, 2017
really offensive that they have been comparing this caveman looking boy on First Dates to Harry Styles

— Hannah Louise (@hannahlouisef) November 20, 2017
Just trying to see which Harry Styles this guy is meant to look like? #FirstDates pic.twitter.com/0xyxHnn1BI

— Robyn (@Robynwhatsgood) November 21, 2017
Some seriously savage reactions there - so we won't be comparing ourselves to any celebs any the near future!
> Download Our Fancy New App For All The Latest Celeb News!
Whilst you're here, check out what happened when The Vamps' Brad appeared on First Dates...