WATCH: Fans Think There's A Freddy Krueger Ghost In Kylie Jenner's Snapchat & It's Freaky!
25 October 2017, 11:33 | Updated: 4 December 2017, 11:10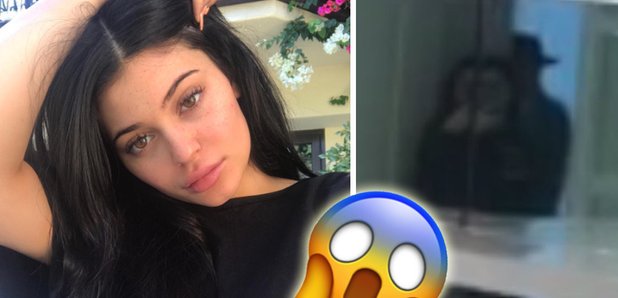 No seriously – WTF is that?!
Kylie Jenner's the most-followed person on Snapchat, so it's no surprise that a LOT of fans noticed something freaky in the back of one of her Snaps… which appeared to be a ghost!
Kylie took to the app to show off her new 'purse closet' (aka a room purpose built to hold her vast collection of designer handbags) but when the camera panned back to her reflection in the mirror, there was a shadowy figure in a hat behind her…
Fans were quick to compare the freaky apparition to Freddy Krueger from Nightmare On Elm Street due to the wide-brimmed hat:
Did anyone notice this on Kylie's Snapchat? It appears immediately! WTF! @KylieJenner pic.twitter.com/xZGyJT2Oax

— ᴅeyra (@deyramejia) October 21, 2017
Sooo creepyyy pic.twitter.com/m5nenFxA8w

— Lauren Verrett (@LaurenAlyceV) October 21, 2017
Not even gonna lie, while I was watching this I thought it was Freddy Krueger

— Zoëy Gray (@zolson9) October 21, 2017
creepy .. where is she btw pic.twitter.com/muaoW5RHNu

— Aillen Bautista (@AillenBautista) October 21, 2017
I was like wtf is that I'm scared...

— Jonathan Peña (@javidpena) October 21, 2017
It's safe to say the 'ghost' WAS really freaky… but the tweets caused so much uproar that Kylie had to debunk it… revealing that the mystery figure behind her was none other than her mate, Harry Hudson!
You guys it's @harryhudson !! https://t.co/7Gfq2Qwu2o

— Kylie Jenner (@KylieJenner) October 21, 2017
Phew. But Kylie should tell Harry he needs to stop creeping around like that – that's terrifying!