Uh Oh… People Are Getting 'Chemical Headaches' From Kylie Jenner's Eyeshadows
13 February 2017, 11:36 | Updated: 4 December 2017, 11:10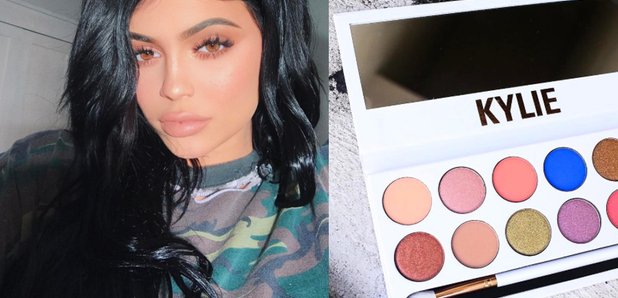 It's not the first time Kylie cosmetics has come under fire for quality issues.
Despite being one of the most popular new make up ranges around thanks to its founder, Kylie Jenner, it doesn't seem Kylie Cosmetics' products live up to the hype – and the Royal Peach eyeshadow palette is the latest item to receive a string of complaints.
Kylie's eyeshadow palette has apparently been giving customers "chemical-induced headaches" according to TMZ, with buyers filing compalints to the Better Business Bureau.
Brittany N wrote, "When the palette was delivered to me I noticed it had a very strong chemical smell upon opening it. I think it's the packaging. The smell is absolutely horrible though, and the company has yet to address it despite tons of complaints on social media and people e-mailing them.
"They are told that the smell isn't harmful, but won't explain what it is or offer any compensation. They haven't even offered an apology. The eyeshadows are not as pigmented as advertised either. Some do not build or blend well. I'm not going to be purchasing any more Kylie products in the future because this is horrible business practice and disrespectful to your customers."
I am in absolute shock with my Kylie Royal Peach Palette, it literally stinks of chemical and I have just seen EVERYONE saying the same!

— Hannah May (@hannahlauramay1) January 24, 2017
So, Kylie Jenner apparently puts paint thinner in her shadows? So does the health of her customers not matter to her or?

— Mia (@12_miafaye) February 8, 2017
Why does my Kylie Peach palette smell like paint thinner

— Yazmin (@Sourmilkbabie) January 25, 2017
@urbandoll does your kylie peach palette smell like paint? bc mine does and idk if i'm the only one

— Kara (@kveeeeee) January 29, 2017
Reading how Kylie cosm. told customers to air out their new peach pallette bc of the smell. YOU SHOULDN'T HAVE TO AIR OUT MAKEUP TO USE IT. pic.twitter.com/Lrohout3ru

— Mara (@marakevyn) January 27, 2017
@Jaclynhill did your kylie royal peach palette have a smell? I just got mine and it smells like chemicals!

— Rana Oweis (@ranaoweisxoxo) January 26, 2017
@kyliecosmetics I LOVE KYLIE BUT WHY DOES MY ROYAL PEACH PALETTE SMELL LIKE CHEMICALS???

— Soccer Mom (@klstarr1) January 26, 2017
Others complained that the palette smelled like "chemicals and glue" or "spray paint or paint thinner" and according to TMZ, "one customer said it stunk so bad she put the whole package outside her house. There's also at least one complaint of the makeup causing 'a horrible headache'."
The Better Business Bureau launched an immediate investigation and found that an adhesive used in the packaging was what was causing the smell, and Kylie Cosmetics insist the product is safe to use, although it's not clear whether they've changed the packaging yet.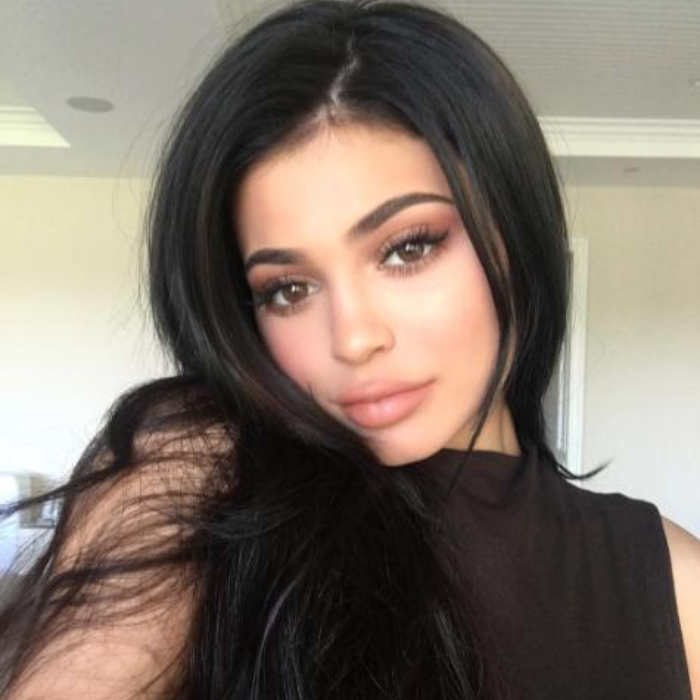 It's not the first time Kylie's come under fire for the quality of the products she sells - her famous lip kits also got a lot of complaints about the poor quality of the brushes and how they arrived damaged, but the company has since tweaked the design to improve the brushes.
People also complained that they had bought fake Kylie Lip Kits on eBay which contained ingredients such as glue - and people's lips were getting stuck together from using them.
Here's hoping that's the end of the Kylie Cosmetics controversy... what else could possibly go wrong?!