The Kardashians Weren't Shocked About Kylie's Pregnancy For A Very Good Reason
23 January 2018, 17:39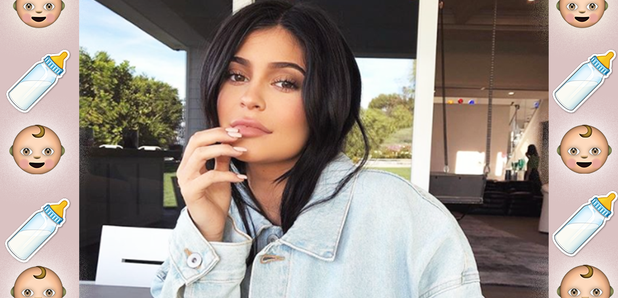 Well we were not expecting this.
Kylie Jenner's has been the longest, worst kept secret in showbiz land. The reality star has been in hiding since news broke about her being pregnant back in September for her (unconfirmed) ex boyfriend rapper Travis Scott.
However, even though every single one of her family members and bestie have kept completely silent on confirming the pregnancy, according to Us Weekly Kylie's pregnancy didn't come as a huge shock to the family.
An insider told the publication: "No one in Kylie's life was shocked when she got pregnant.
"Everyone knew she always wanted to be a mom and that was one of her goals in life."
According to other reports, the 20-year-old makeup mogul will have a huge comeback and rebrand when she becomes a mum, complete with a mummy blog and probably a new TV show we imagine.
Talking about Kylie's big return to social media after she welcomes her little 'un, an insider said: "Yes, she will release a photo and yes, she will acknowledge the baby.
"She's excited to continue to be her authentic self, and that will soon mean being a mother and sharing that with her fans."
Kylie's baby will be in good company as older sister Kim just welcomed a daughter last week and Khloe is also pregnant so their kids will grow up as age mates. That's pretty cute, right?
Keeping up with the "we're not going to speak about Kylie's pregnancy" memo, watch the moment Khloe struggled to deny the rumours...