After Waking Up From Dental Surgery, A Girl Cries 'Cos She Thinks She's Kylie Jenner!
Emma aka Kylie Jenner after wisdom teeth removal
03:32
Emma went to the dentist for a normal procedure, but when she woke up and started crying because her lips were swollen, her mum grabbed her phone and filmed it all. Thank you, Mum.
When Emma had her wisdom teeth removed, we didn't expect it to actually remove all of her wisdom too!
You see, when she woke up from the anaesthetic, she saw how swollen and puffy her lips were and jumped to the first logical solution - that she must be a member of the world's richest, most famous families in the world; the Kardashians.
Emma demands that she go back to her mansion and even balls her eyes out when she's contemplated with the idea of being Kylie Jenner. Er... Why, Emma?! You get to be rich for taking selfies?!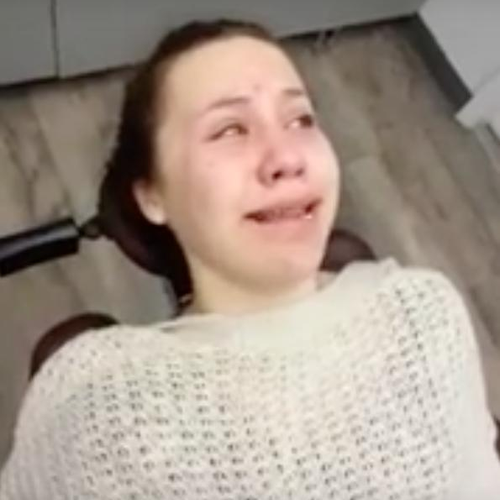 Our favourite highlight has to be when she actually accuses her mum of keeping this as a secret from her. Moral of the story: always brush your teeth, kids.
You May Also Like...