Kylie Jenner's Baby Is Due Within A MONTH & She's Planning The Birth Already
30 January 2018, 11:15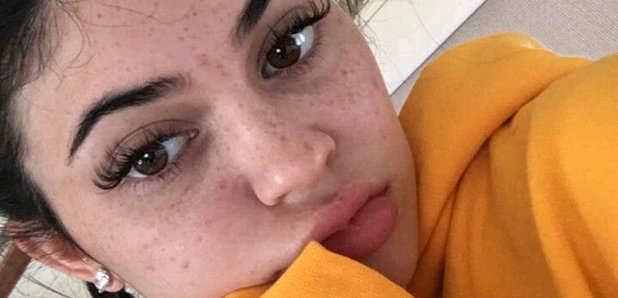 The end of the 'is she/isn't she pregnant' saga is nigh.
It feels a little bit like Kylie Jenner's been pregnant for about five years so far – and nobody even knows if she's definitely pregnant at all – but it looks like we are finally nearing the end of the saga as she's apparently due in less than four weeks time!
According to People, Kylie's due in February, which – in case ya missed it in this never ending January hell month – is just a couple of days away, meaning there are four more potential weeks for the newest Kardashian kid to emerge into the world.
It was initially speculated that Kylie would be due around March like her sister, Khloe Kardashian, but she is now said to be having her baby first, and she's trying to make sure her birth will be as pain free as possible.
A source claimed, "She is nervous about the birth and anxious about pain. She wants to have an easy birth and is open to pain medicine."
It's previously been said that she's also discussing a caesarean section due to "complications" in the pregnancy, but there's yet to be any word from the family themselves about it.
And as for preparations for the baby's arrival, Kylie's been doing up the nursery in "pink, pink and pink" for her baby daughter according to sources.
We're already waiting to see the baby reveal photos.