Uh Oh… Kim Kardashian's Being Sued For $100MILLION For Copying Her Selfie Phone Case Design!
1 August 2017, 13:27 | Updated: 4 December 2017, 11:10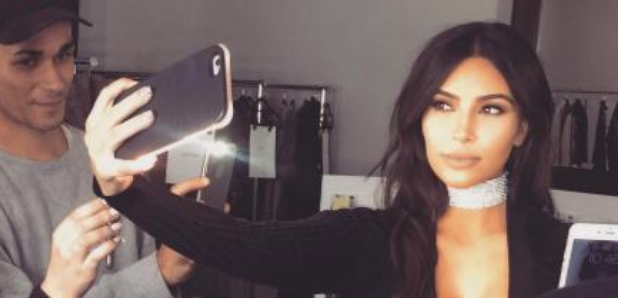 Another company claims they patented the selfie light case first!
Another day, and yet ANOTHER Kardashian court case looms… this time it's Kim Kardashian being sued by a company claiming they patented the design for her famous selfie light phone case first!
It looks like Kim's company, Kimsaprincess Inc (catchy name…), is being sued to the tune of $100mill in the row over her famous LuMee case – according to TMZ, a man named Hooshmand Harooni claims he came up with the case idea and now he wants a cut of the profits.
According to TMZ, Hooshamnd got a patent for an "integrated lighting accessory and case for a mobile phone device" back in 2013, and licensed the idea to a company called SnapLight – who just happen to not be doing as well as LuMee in terms of sales.
The court documents filed claim that Kim is getting a cut of LuMee's profits, and that with her backing for their rival brand, SnapLight never really stood a chance – and are asking for $100million to cover their lost profits.
A representative for the Kardashians apparently told TMZ they're not too worried. "The patent lawsuit filed by SnapLight has no merit and is just another attempted shakedown. Kim has done absolutely nothing wrong."
It comes just a week after her sister, Kylie Jenner, was accused of stealing a neon lip design to promote her reality show, Life Of Kylie. Will there ever be a week without someone trying to sue the Kardashians? It doesn't seem likely right now…