Kim Kardashian Dropped A Sneaky Instagram Hint About All These Pregnancies & Fans Are Gutted They Missed It
2 October 2017, 12:51 | Updated: 4 December 2017, 11:10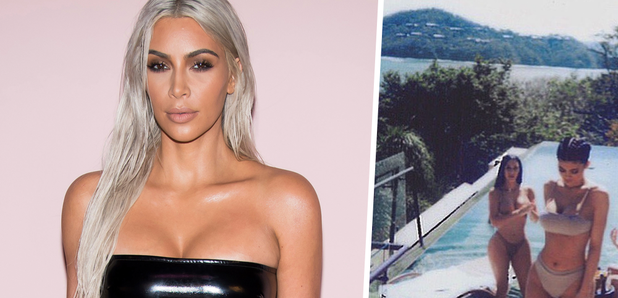 Very, very subtle Kim!
When news broke that Kylie Jenner was pregnant, we were shocked. When news broke that Kylie's sister Khloe Kardashian was also pregnant at the same time, we we're even more stunned.
So imagine our reaction when Kim K also confimred that she was having a baby at the same time as her two other sisters at the end of the KUWTK trailer above! Wild.
> Tyga Shaded Ex Kylie Jenner With His First Savage Comments About Her Pregnancy
But what's shocked us even more is that it seems Kim left us a little clue about the upcoming pregnancies but literally everyone missed it!
Well, before the news broke we weren't really gonna predict that all three would have babies at the same time, so don't feel too bad about yourself.
Kim's clue came in the form of an Instagram post which she uploaded back on 3rd September and simply captioned 'The three of us...'. Obviously it features herself alongside Kylie and Khloe and we still can't quite believe this is all happening!
Now that we know the three sisters are expecting babies it all makes sense, but back then we had no clue.
What a cheeky little hint Kim!
Fans were quick to jump into the comments section and claim that this was the confirmation they needed, whilst others were gutted they missed the clue all along.
One user commented 'they gave the clue a few weeks ago!!!!!' whilst another added, 'could this be confirmation????' and one user simply wrote, ' I bet you this is the hint about 3 of them being pregnant'.
Whilst Kim revealed her pregnancy news in the trailer for the new series of KUWTK, we still haven't had an official confirmation from Khloe or Kylie about their pregnancies. Surely we can't be waiting too much longer ladies!
> Download Our Fancy New App & Get ALL The Celebrity Chat Before Anyone!
Whilst you're here, check out, Kim Kardashian's adorable family videos...