Kim Kardashian Accidentally Let Slip The Gender Of Her Third Child & Now We're So Excited
15 November 2017, 12:56 | Updated: 4 December 2017, 11:10
It was all North's fault too!
The gender of Kim Kardashian's third child has been a very well kept secret for months now. Many people have made guesses and claimed they have evidence of the baby being a boy/girl.
But Kim has now revealed exactly what gender her and husband Kanye West's unborn child is and...it's a girl!
> Kylie Jenner Hits Out & Claims New Photos Revealing Her Baby Bump For The First Time Are 'Altered'
Speaking to Ellen DeGeneres, Kim was telling a story about the couple's four year old daughter when she accidentally uttered the news.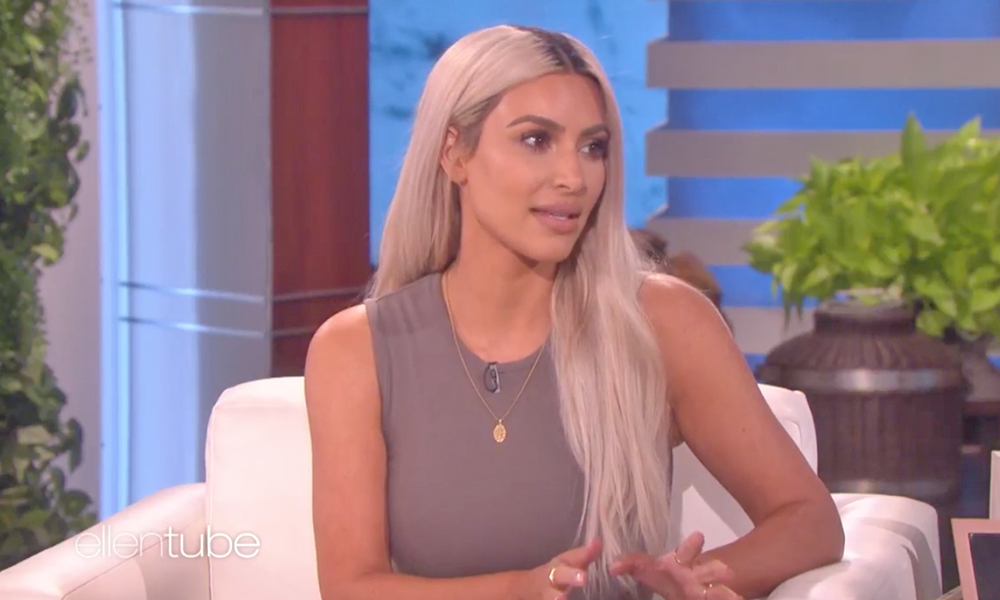 (Pic: YouTube)
As you can see from the video above, Kim says, "People brought toys and gifts and she was opening them all up the next day and she (North) said, 'Mom, since baby sister's not here, I think I need all of her toys in my room and I'll play with them and just make sure they're all okay for baby sister."
Of course that told us everything we needed to know, but at least Ellen was kind enough to inform Kim she'd slipped up in a subtle way by replying, "She's a toy tester... and you just told us it's a girl."
Once the cat was out of the bag, Kim continued, saying, "North is really excited about that. [Having a brother] was a little trickier, so she's excited.Let's see if it lasts. I explained to her, 'Four in the morning, when you come in my room, I'll be with baby sister, I have to feed her', so we'll see how it goes."
Kim and Kanye are having their third child via surrogate and admitted that the couple haven't actually decided on a name for their soon-to-be-born daughter.
Kim explained, "We don't have a name. At the baby shower I was like, 'I don't want to play any games, measuring the belly, that won't work out this time'.I just want everyone to write a name on a little tile and we'll see if something sticks. We're freaking out. We have no name."
Speaking tp Entertainment Tonight, Kim also admitted that having a baby by surrogate has proved much more difficult than being pregnant herself because she feels as though she's not in control.
Kim revealed, "I think it is so much harder to go through it this way, because you are not really in control. Obviously you pick someone that you completely trust and that you have a good bond and relationship with, but... knowing that I was able to carry my first two babies and not, you know, my baby now, it's hard for me."
"So, it's definitely a harder experience than I anticipated just in the control area."
> Download Our Fancy New app For All The Latest News On Kimye's New Baby!
Whilst you're here, check out Kim K's adorable family videos...