Khloe Kardashian's New Instagram Pics Appear To Reveal She IS Pregnant But Some Fans Are Still Unsure
6 October 2017, 12:51 | Updated: 4 December 2017, 11:10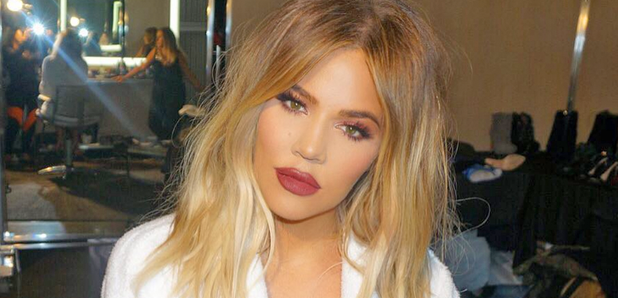 You'll have to make up your own mind!
For many people, getting definitve proof that Khloe Kardashian is pregnant is the only thing that will convince them the reality star is indeed with child.
So when Khloe posted a few brand new pics onto her Instagram account, people were obviously pretty keen to see whether you could spot some kind of bump.
> Kim Kardashian Breaks Down As She Fears She's Unsafe After Paris Robbery Whilst On Holiday In Mexico
As with everything Kardashian/Jenner at the moment, nothing was really that clear and it's caused a load of mixed thoughts amongst fans.
In the picture above, many fans have claimed they can see a bump with one Instagram user commenting 'Definitely seems to have a baby bump,' whilst another added, 'Look at the belly guys.' and a third wrote, 'you can see that baby bump!!'.
But other people weren't quite as convinced, with one user simply reacting by stating, 'She doesn't look pregnant.'.
So what's the deal then? Is this Khloe's big reveal or are we still not sure whether she's actually pregnant?
Neither Khloe or anyone from her family have confirmed the baby rumours publicly and her basketball player boyfriend Tristan Thompson has also remained tight lipped on the subject!
Fingers crossed we'll get actual actual ACTUAL confirmation pretty soon, but for now you're just gonna have to make your own minds up.
> Download Our App For All The Latest News On All These Kardashian/Jenner Pregnancies & Much More!
Whilst you're here, check out what Kris Jenner had to say about Khloe's sister Kylie's rumoured pregnancy...