Khloe Kardashian Pays Tribute To Her "First Baby" After Her Dog, Gabbana, Dies
31 January 2018, 10:46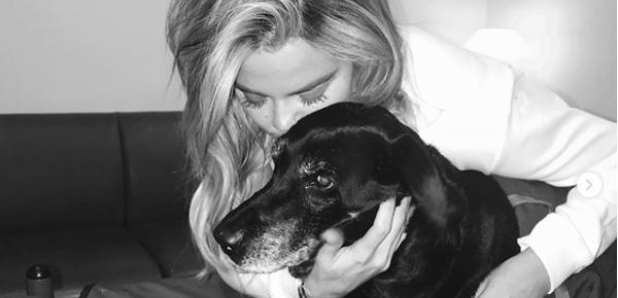 Khloe had had the pup for 14 years.
There's nothing sadder than losing a much loved pet and Khloe Kardashian has paid tribute to her "first child", her dog Gabbana, which died this week.
Khloe had had Gabbana for 14 years and the dog was originally a family pet, but Khloe kept her when Kris and Bruce Jenner (now Caitlyn) divorced.
She posted, "Last night my sweet Gabbana passed away. She was more than a pet. She was my first child, my companion and my friend. She was incredible! She made sure I was never lonely even during lonely times. The house will never be the same.
"I never thought I would be this devastated over losing a dog but 14 years, is a long time together. She filled a significant role in my life and I'm forever grateful. I love you Goober!! I'll remember you always!"
Kendall also posted a tribute to the pup, writing, "i'll miss your kisses forever Gooby. i know you're up there swimming, little fishy."
We hope you're OK, KoKo!