Kendall Jenner Shutting Down Her Acne Trolls With One Sassy Tweet Is Our Mood For 2018
9 January 2018, 12:20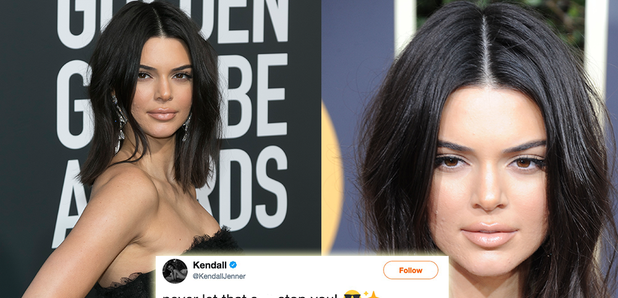 Yessss Kendall!
Kendall Jenner turned up at the Golden Globes on Sunday and although people couldn't understand why she was there, some mean trolls attacked her for turning up on the red carpet with acne on her face.
Clearly aware of some of the mean comments that said the model should "wash her face," Kendall showed that she had seen the tweets by responding to one of the more positive messages from a fan.
Twitter user @yellowcustards wrote: "Ok but @KendallJenner showing up and strutting her acne while looking like a gorgeous star is what every girl needs to understand" and the reality star's response was everything.
Responding to the tweet on Monday, she replied: "never let that s*** stop you!" with the cool face and sparkly emoji for extra sass.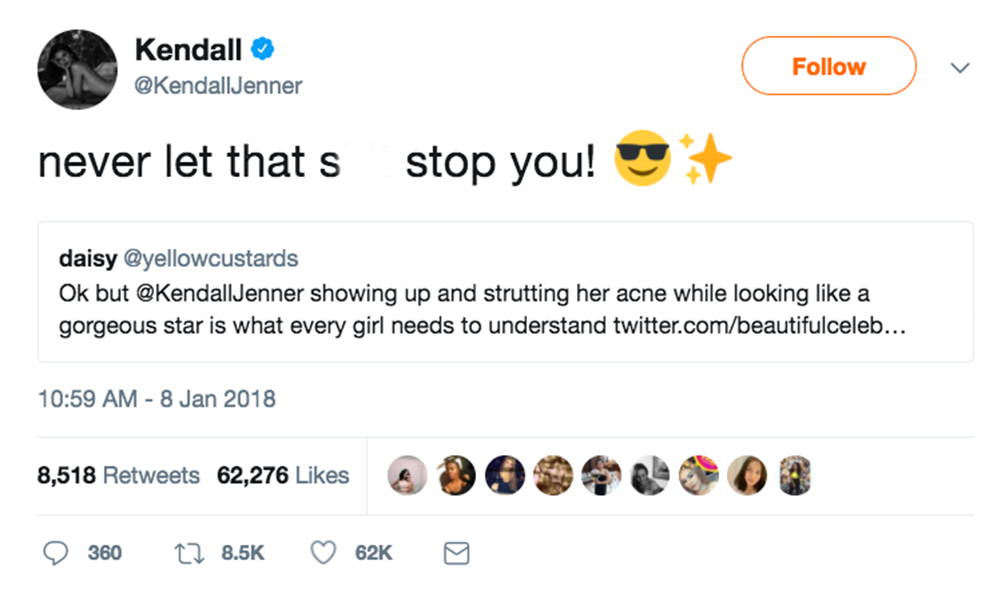 Keep doing you, Ken doll.
While you're here, watch the moment that Kendall's older sis Kourtney pranked her...