Jeremy McConnell CONFIRMS Stephanie Davis Is Pregnant & Reveals Details About Those GBH Claims
5 July 2017, 15:44 | Updated: 4 December 2017, 11:10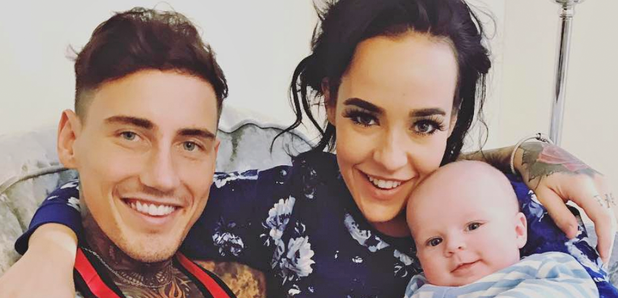 He revealed the news in an interview following Steph's release from custody after reportedly attacking him.
When Stephanie Davis was arrested for GBH after allegedly attacking her on-off boyfriend Jeremy McConnell, people were pretty shocked.
Then photos emerged of Steph leaving police custody following her arrest and many people online were convinced that the actress was pregnant, as she appeared to be sporting a small bump.
> Here's The Photo That Convinced People Stephanie Davis Was Pregnant
Now, Jeremy has confirmed in an interview with MailOnline that Steph is indeed pregnant and he's revealed his very detailed account of what happened on the night of their fight in a North London hotel.

(Pic: PA)
Speaking about the night of their altercation, the 27 year old Irishman claimed, "'She just told me that she was pregnant. I was pretty shocked as it wasn't planned, but to be honest I was excited. She told me that she was going to have a scan at the hospital later that afternoon."
"The pregnancy was not planned and given our history together took me by surprise. I was pleased, but still in a bit of a shock. Steph then looked at my phone and saw that I was following some other woman. She just went mental at me and kicked off.
"She was going mental I had not even met this woman but was just following her. She would not listen and stormed off to go to the pub and refused to go to the scan. We were in the pub and having a few drinks."
"I had two or three and so did Steph which I thought was off as she was pregnant. She was also smoking and I told her a pregnant woman should not drink and smoke. She told me it was her life and she could do as she wanted."
Jeremy went on to say "When she came back to the hotel room she just flew at me. She was screaming and shouting and being abusive. She would not listen and for five to ten minutes just kept screaming at me."
"She was jumping on the bed and the wooden post snapped off. She picked it up and hit me across the face. It knocked me down, and I think I passed out for a bit because when I came round the police were already in the room. I did not call them so other people in the hotel who had heard all the shouting must have called."
"There is no going back from this and we are finished. We are just not good for each other. The relationship is toxic and we can't be together anymore. I don't care what happens there will be no getting back together. Steph and I can never be a couple, but I will always be there for my son. I adore him and want to do all I can for him."
Steph hasn't released an official statement to confirm that she is pregnant yet, but with Jeremy deciding to go public with the news it has seemingly confirmed many people's feelings after seeing the pictures of Steph released previously.
> Make sure you download the Capital App to keep up to date with all the latest news & listen to the biggest hits
Whilst you're here, check out when Love Island star Jonny's ex tells "The Truth" on Twitter, dishing the dirt on his cheating and lies