CBB's Jemma Lucy Is Actually From A Well Posh Family & She's Trying To Rebuild Ties With Her Mum
4 August 2017, 16:13 | Updated: 4 December 2017, 11:10
She went to boarding school and everything!
She might be the brash reality star that's famous for her tatts and kiss-and-tells but you might be surprised to learn that Celebrity Big Brother's Jemma Lucy is actually from a PROPER POSH background.
Jemma appeared on Brat Camp in 2005, where her mega-posh parents sent her off to America to try and correct her ways – and it's not a surprise they were annoyed with her after she got thrown out of some VERY expensive boarding schools.
After Jemma was thrown out of her international school in Singapore (where her dad is the head of a global shipping company), she was enrolled at a £37,000-a-year boarding school and was getting £150 pocket money but still going out and getting arrested three times for shoplifting.
During her time living in Singapore, Jemma lived in a luxurious house with maids and staff – but she was sent back to England aged 11 where she got expelled from two more schools.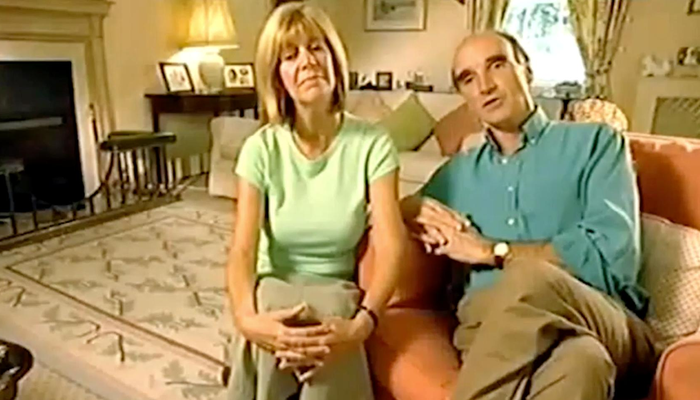 Sadly, her bad behaviour as a child and the slew of tattoos she ended up getting took its toll on her relationship with her mother, and she told The Sun, "I felt my parents favoured my sister over me, especially when I was a child and I think the way I behaved all through school and my teenage years was a big reflection of that. I was crying out for attention from my Mum, all I wanted was to be important in her eyes.
"My first tattoo caused upset between me and my Mum. I was only 14 - she told me in no uncertain terms that she was not happy about it and if I went through with it she would never speak to me again.
"Once she screenshotted all the pictures of my tattoos from my Instagram page, including my new neck tattoos, and emailed them all to her friends saying to them, 'Look what she's done to herself now, it's disgusting'. The only problem was that she accidentally copied me in.
"When she realised, she apologised but said I had to realise that what I had done to myself was absolutely disgusting, why would I do that to my neck, I had completely rejected myself from the family and that I was making people dislike me.
"I know that my look isn't conventional and I know in my heart she isn't being nasty or horrible, it's just not how she was brought up and not the views she was raised on in her generation. I just wish she could be happy that I'm happy."
Jemma fell out with her mum about a year ago but the pair have started to put their differences behind them. She explained, "It was the longest time I have not spoken to her for and it was really tough so I reached out to her and slowly we are getting there.
"Our broken relationship really hurts her as much as it hurts me and I know we both love and want one another in our lives. It's going to take some time but I really hope we can get to a good place. All I want is to have my Mum in my life."