"It's Gonna Be Terrific" James Corden Reveals He & His Wife Are Having A Baby Girl!
18 September 2017, 17:16 | Updated: 4 December 2017, 11:10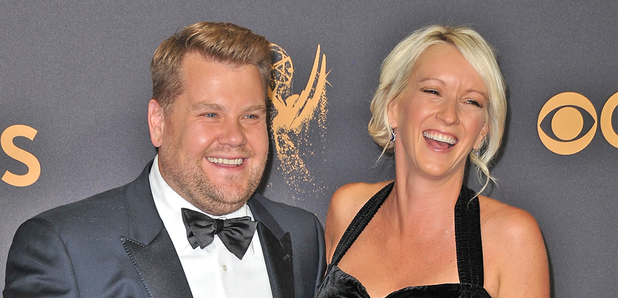 He sounds so excited!
With his wife Julia five months pregnant, James Corden has finally revealed that the couple are set to have a baby girl!
They were both on the red carpet at the Emmys recently and James gushed about how excited he was!
> WATCH: James Corden Won't Take "No" For An Answer, As He Constantly Tries To Join Little Mix In New Skit
In an interview with Extra, James revealed, "She'll be arriving Christmas - we're very excited. It will be great, lovely. We're having a little girl, it's gonna be terrific."

(Pic: PA)
The pair are already parents to Max (5) and Carey (2), but it sounds like they may not be done after their new child arrives. "We said it was done after two, so who knows?", James told 'Extra' host Mario Lopez, so we may have to get excited all over again in the future!
Speaking about Julia's pregnancy, James joked, "I'm here with my wife and she's five months pregnant, so it's mostly just thinking of places that I could hide snacks."
"That's all I'm really doing, I walk around thinking, 'Where could I hide snacks?' Because she's gonna get hungry every seven minutes."
Well we wish them all the best and can't wait to see some pictures of the little one after she's born at the end of the year!
> Download Our Fncy New App For More Juicy Celeb Chat & Musical Goodness!
Whilst you're here, check out what happened when Capital's very own Roman Kemp jumped into a cab with James Corden recently...