Is James Corden's Version Of 'All About That Bass' Even Better Than The Original?!
Meghan Trainor: All About That Change
02:45
Soz, Meghan, but James Corden may have just remade your hit-single and it MAY have just become one of the coolest songs of 2016 already...
So far, we haven't been to the gym once, and we're not even going to begin discussing how many times we've popped down to the pub. Luckily for us... WE DON'T EVEN NEED TO FEEL GUILTY ABOUT THAT!
Why? Because the A-listers don't either.
Meghan Trainor teamed up with the king of late nights, James Corden, to create a new (and debatably better) version of her huge hit, 'All About That Bass', singing about all of the New Year's resolution's that they've set themselves... And pied off!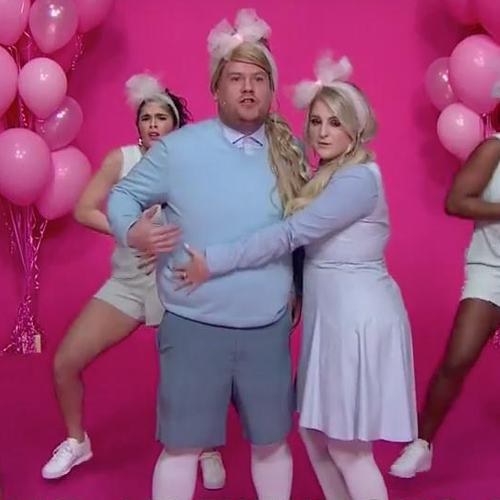 It's an absolute tune and it got us thinking. Firstly, how good does James Corden look in a blonde wig? And secondly, how good would James Corden be as president?! CORDEN 2020, RIGHT?!
You May Also Like...