WATCH: One Direction Do Carpool Karaoke With James Corden And It Is EVERYTHING
16 December 2015, 08:07 | Updated: 16 December 2015, 11:25
One Direction Carpool Karaoke
13:22
....and with the boys singing ALL of their classics, it's even better than we were imagining... There's even a CHOREOGRAPHED DANCE ROUTINE IN MATCHING SHIRTS!!!!
We're a little bit obsessed with James Corden's Carpool Karaoke on the Late Late Show, and we reckon he's outdone himself with his latest one.... One Direction!
The boys kicked off their journey to work with James Corden with their hit 'You Don't Know You're Beautiful'… and we reckon James just earned himself a place in the band with THOSE vocal stylings, before launching into 'Story Of My Life' and giving us SO many feels.
James and the boys have long had a pretty great bromance for a while now - and he even convinced Harry to get a tattoo as a forfeit on his show recently - but this is by far our favourite thing they've done together.
As well as a right nice singalong, the boys played Sleep With, Marry, Cruise - and you'll never guess which one Niall Horan picked to do with Selena Gomez... aww!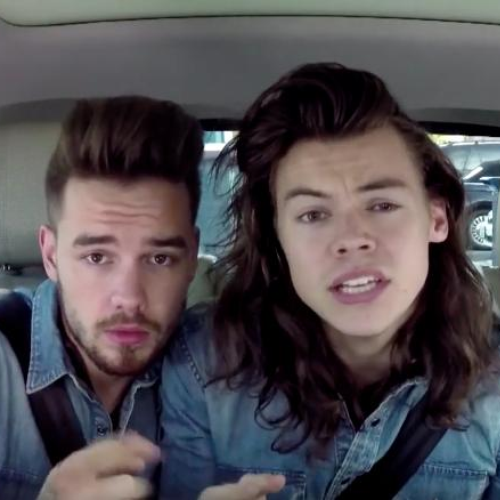 1D may not be the typical boyband who have cheesy choreographed dance routines, but James did his best to change that by creating a hilarious (and bit rude!) routine to their song 'No Control'... wonder if we will ever see that on stage in the future?! (We're not holding our breath!)