WATCH: Let's Talk About Honey G's Attempt At A Mic Drop, And How It Quite Possibly Ruined The Whole Year
12 December 2016, 07:57 | Updated: 4 December 2017, 11:10
Honey G shuts it down with a mega mashup! | Finals | The X Factor UK 2016
04:34
If you ever feel like you've done something wrong, just watch this back - you'll feel 3,503,014 times better about yourself.
The X Factor final was - y'know - pretty MASSIVE. There was guest performances from The Weeknd, Louis Tomlinson and Steve Aoki and Little Mix. And that's it. No-one else. The end.
Oh, we s'ppose we have to mention it; Honey G was there too.
Performing her debut solo hit, 'The Honey G Song', Honey G took to the X Factor stage and proved that anything you can do, she can do slightly worse in quality.
We've all seen countless GIFs of Barack Obama doing a mic-drop with the greatest of ease, but... Honey G's incredible attempt is something else. The delay after the song's finished; the hesitation in her arms; the look of "Are they going to make me pay for this if it breaks on impact?"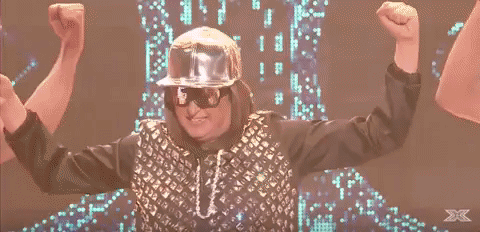 Honey G has since been signed to Simon's label, Syco, after her performance, and The X Factor's upload to YouTube has had over 130,000 views so far.
HONEY G OFFICIAL ANNOUNCEMENT THAT IM SIGNED BY SYCO, SIMON COWELLS RECORD LABEL pic.twitter.com/2oFWRADPoM

— HONEY G - RAP ARTIST (@The_Honey_G) December 11, 2016
When she says "Honey", you say "Gee. That was... Surreal".
You May Also Like...