X Factor Star Honey G Reveals She's Gay & The Real Reason She Wasn't Open About It Is Heartbreaking
27 July 2017, 10:34 | Updated: 4 December 2017, 11:10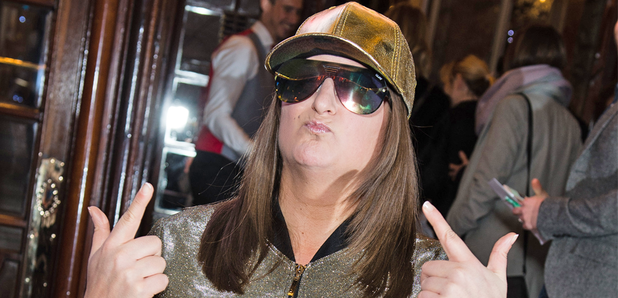 The rapper got very honest during a recent TV interview.
During her time on the X Factor, Honey G was definitely a love-hate contestant. Whilst there were those who loved her unique rap style and voted her through week after week, there were also many people who were very vocal about wanting her off the show.
Whilst the series may have ended back in December 2016, with eventual champion Matt Terry taking the crown, it's Honey G who's making the headlines once again as she has announced that she's gay.
> Honey G Left The Remaining X Factor Contestants A Handwritten Note That'll Melt Your Heart
After she openly admitted to being asked a number of times by the press about her sexuality during her time on the X Factor, many people will be wondering exactly why Honey G hadn't spoken out about this before - and there's a concerning reason why.
Speaking to Lorraine Kelly during an interview on her show, Honey G explained, "During The X Factor there was always speculation and I was always asked about my sexuality by press in interviews. I just wasn't ready at the time to come out to the world."
But it turns out that it was the fear of being targeted by homophobic haters that made Honey G hide her true sexuality.
She revealed, "I was quite shy and guarded. I was nervous about people being homophobic or not being kind. Some people don't accept gay people the way they accept straight people. It wasn't the time in The X Factor. Now is the right time."
"I was worried about a backlash, and the haters. The last thing I wanted was homophobic haters. I was very worried about people being homophobic."
When Lorraine asked the rapper about the reaction on social media to her coming out, Honey G stated, "Mostly positive comments that I've seen on Twitter and Instagram. I'm completely overwhelmed by the support I've been getting."
It turns out the X Factor star was also offered a place on Celebrity First Dates, but she explained that she didn't want her coming out to appear like a publicity stunt, admitting "I was asked to do Celebrity First Dates, but I turned it down. I didn't want to come out in public in that way."
Whilst you're here, remind yourselves of the hilarious story that Nathan fron 5AM had to tell about Honey G...
Download The Capital App Now For All The Latest Music News & The Biggest Hit Tunes