Watch Harry Styles Get Flustered After Fan's Flirty Response To His Question
26 June 2023, 15:48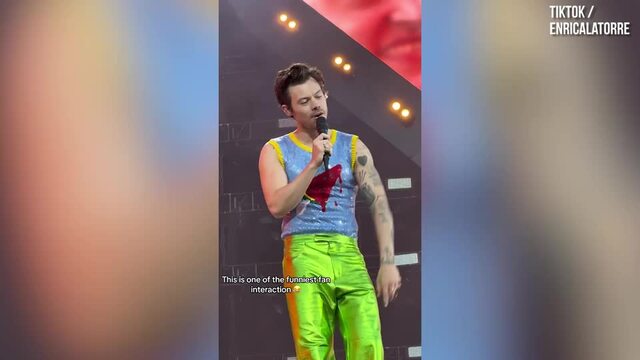 Harry Styles flustered by fan's risqué response
Lorraine from Belgium, we salute you.
The fan Harry Styles chatted to in the audience at his Belgium gig on Friday was all of us as she used the opportunity to shoot her shot with the One Direction icon.
Harry took a break from singing to interact with the crowd and pointed to one lucky fan to ask for her name.
She told him her name is 'difficult' to pronounce, appearing to tell Harry her name is Lorraine.
Harry Styles' Mum Is The Ultimate One Direction Fan At Love On Tour
"Lorraine is fine. I mean, it's not that difficult in English," Harry cheekily replied. "I know some of us are terrible at accents, but we can handle Lorraine."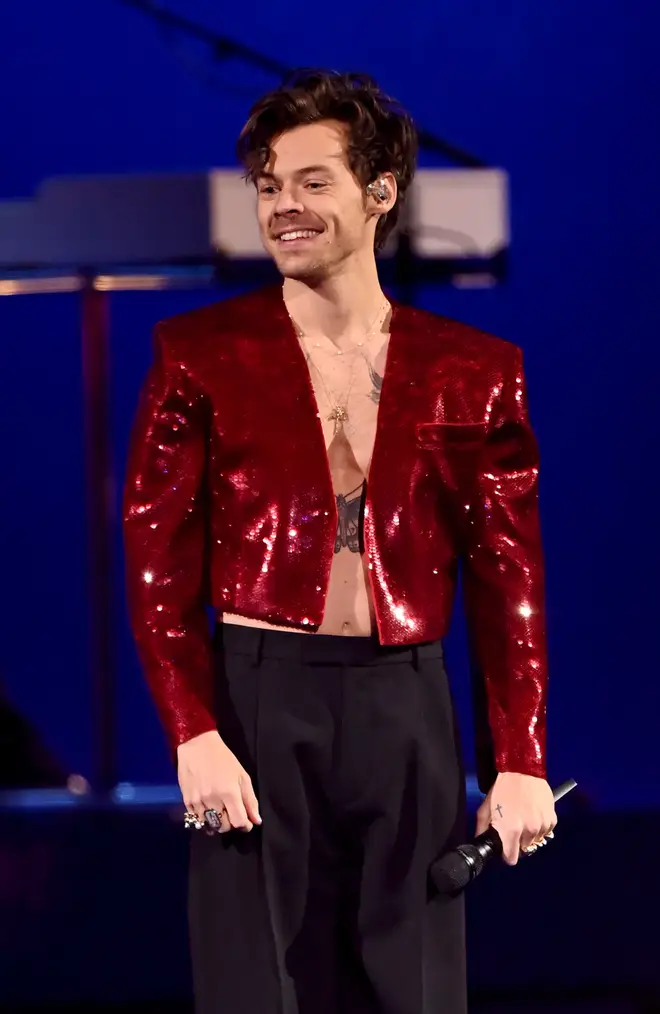 He jokingly called her 'Lauren', saying her name with different pronunciations much to the delight of the crowd.
Harry continued: "It's your birthday today, is it? No, tonight?" He added with a confused face. "I don't think that's how birthdays work."
"Midnight is your birthday! Wonderful! How old are you turning? 27?" He quizzed.
Harry then asked Lorraine if she had any 'big dreams' for her 27th year and her response won applause from the thousands in the stadium as she pointed to the pop sensation.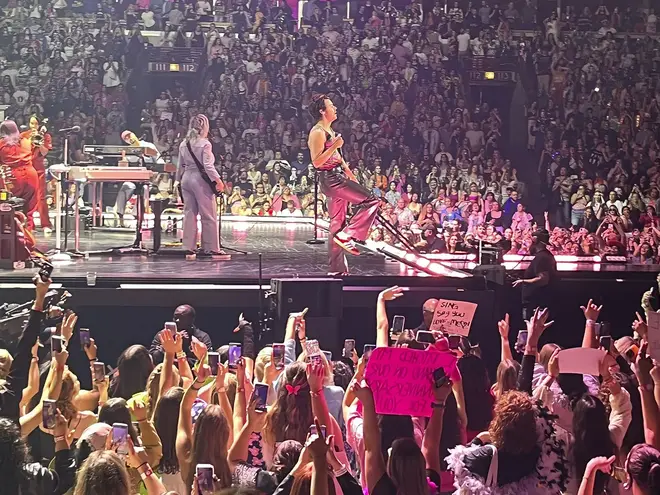 "You" seemed to be her answer, as the 'Watermelon Sugar' singer swiftly turned around blushing, telling her: "Scandalous, Lorraine!"
"It's not your birthday yet!" He said, before adding his iconic phrase: "Or is it?!"
"This is a family show, you know? Gotta keep it clean" He went on, hilariously adding: "Or is it?!"
It didn't take long for the clip to take over the internet with fans agreeing she 'did what many are afraid to do.'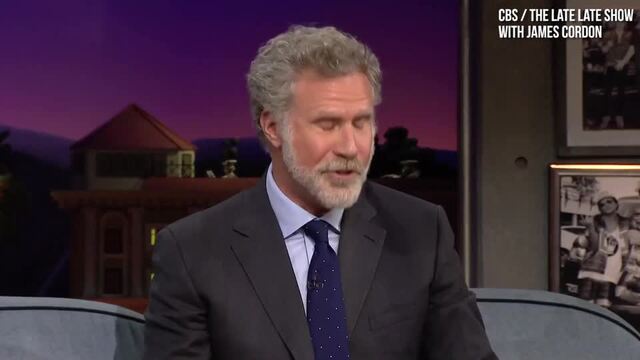 Harry Styles says "never say never" to One Direction reunion
"She's so real for that," said another fan.
"Boy got NERVOUS," wrote a third.
OneRepublic's Ryan Tedder reveals how he wrote One Direction, Adele, and Beyoncé songs | Capital
> Here Are All The Ways You Can Listen To Capital