J.K. Rowling Wants To Make It Quite Clear On Twitter That Harambe Is Not A Patronus
23 September 2016, 10:35 | Updated: 4 December 2017, 11:10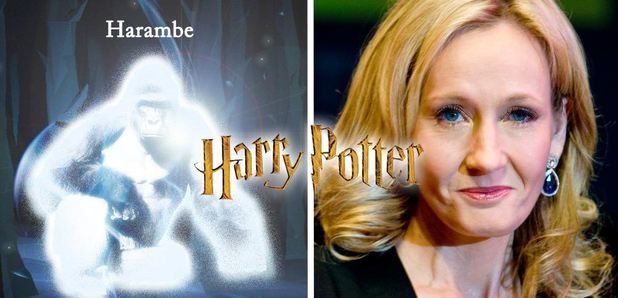 J.K. Rowling's taken to Twitter to inform us all that Harambe the Gorilla is indeed not a Patronus.
Allow us to explain.
On Thursday the Harry Potter website Pottermore allowed fans to find out what their very own Patronus was. Many excitingly logged on expecting to get a glorious stag only to end up with a shrew.
'The Chive' mocked up this screen grab from the Pottermore website, saying "your Patronus is Harambe" which was shared over 8700 times.
Wow @pottermore @jk_rowling too soon pic.twitter.com/zPMFM4Ch6R

— theCHIVE (@theCHIVE) September 22, 2016
Clearly having caught up on all the Harambe memes, JK Rowling retweeted it. Suddenly some people thought it was legit as J.K. had shared the post personally.
However it wasn't to be...obvs.
I've been asked to make it clear that Harambe is not a Patronus you can actually get on @pottermore. The previous RT is a joke. As you were.

— J.K. Rowling (@jk_rowling) September 22, 2016
I thought it was very funny, btw.

— J.K. Rowling (@jk_rowling) September 22, 2016
You May Also Like...