Glastonbury Festival 2016: Adele Is CONFIRMED As Headliner Joining Coldplay On The Bill
19 March 2016, 10:02 | Updated: 4 December 2017, 11:10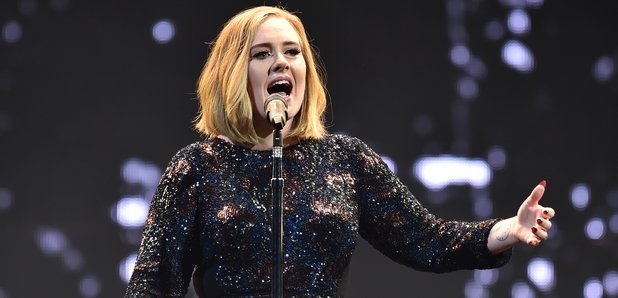 Adele will headline Saturday while Coldplay take the stage on Sunday as Glasto 2016 just gets BIGGER!
It's been rumoured for years but it's FINALLY going to happen - Adele has been confirmed as the headline act for Glastonbury 2016!
Adele announced the news live on stage at last night's show on her tour, telling the crowd at London's O2 Arena, "Who's going to Glastonbury this year? See you there. I'll be there. I'll be headlining on the Saturday night this year. I've had to keep that secret for years!"
Glastonbury's organisers also took to Twitter to confirm the VERY exciting news:
As @Adele just announced live on stage in London, she will headline Saturday night at this year's Glastonbury Festival!

— Glastonbury Festival (@GlastoFest) March 18, 2016
What a great honour it is to have the wonderful Adele confirmed for this year's Saturday night headline spot on the Pyramid Stage!

— Emily Eavis (@emilyeavis) March 18, 2016
Despite Adele previously telling Capital Breakfast she feels the "crowds are too big" at Worthy Farm, the rumours were rife before the news was officially confirmed with a source revealing to Loaded, "There's lots of talk about Adele and it's in there in the mix. Hopefully it will happen and it still needs confirmed. She's not into festivals but obviously every promoter in the world wants to get her so fingers crossed, we are hoping it's going to happen."
Adele joins the likes of Coldplay, who were the first confirmed headliners, on the prestigious Pyramid Stage at this event as she will perform her hits for the crowds on Saturday 25th June.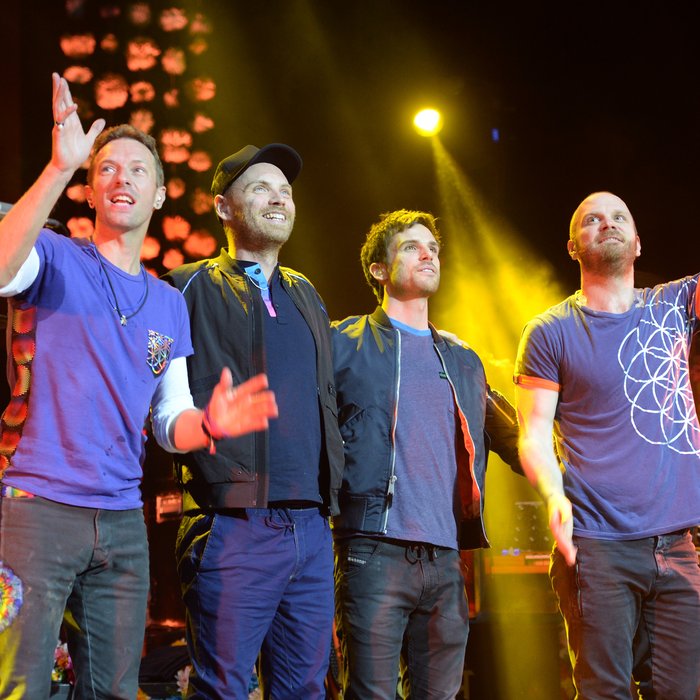 Chris Martin and the rest of the 'Adventure Of A Lifetime' band will top the Pyramid Stage bill on Sunday 26th June at this year's festival.
This makes Coldplay the first band to headline Glasto on FOUR separate occasions, with their latest being 2011.
The performance looks likely to be their only festival show of the year in addition to their 'A Head Full Of Dreams' UK tour.
Have your say by voting in our poll on the Glastonbury Festival 2016 line-up below:
As if that wasn't enough there's ALSO a lot of fan rumours that Rihanna could take to the Glasto '16 stage, after the announcement of her new 'ANTI' world tour dates this week.
Fans have pointed out a suspicious gap in the dates right at the end of June - just when next year's festival is due to take place - with many describing it as a "Glasto shaped hole" in the schedule. Hmmm, interesting!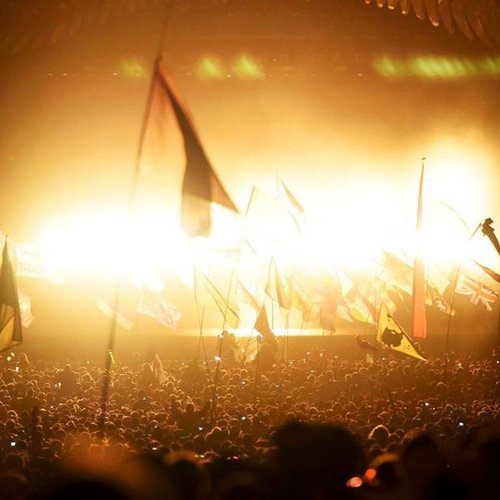 To round out the mix of recent superstar rumours for the massive music festival, just last week Miley Cyrus' name was passed around with founder Michael Eavis admitting it's all ANYONE has been asking him about.
"People keep asking me if Miley Cyrus is playing," Michael told Loaded. "I can't say 'yes' or 'no' to any name, because it only adds to the speculation about who will be appearing.
"But I think everyone has a place at Glastonbury," he cryptically explained. "We have 20 different stages at Glastonbury and that's one of the things that helps make it the greatest show on Earth. We've had Kanye West, Beyonce, Metallica and Jay-Z headline Glastonbury and that's shown that everyone is welcome."
After a 2015 show that features HUGE headlines sets from Florence + The Machine, The Who and Kanye West, festival organisers Michael and Emily Eavis have a BIG job on their hands following this up for 2016.
The festival takes place between Wednesday 22nd June and Sunday 26th June 2016.
Who might Worthy Farm play host to next year? Could Lady Gaga make her Glasto comeback? Is it time for Madonna to headline? What about Rihanna… is it her turn to take to the Pyramid Stage?
Keep it Capital for all the rumours and news about the line-up for Glasto 2016 as soon as they arrive.
You may also like...