These Geordie Shore Legends Might Be Getting Their Own Spin-Off Show
16 January 2018, 14:30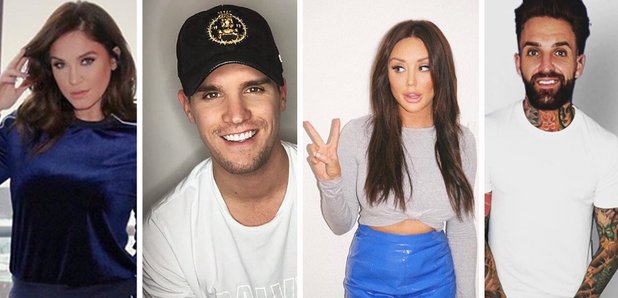 Just YESSSS!
Losing pretty much all of our fave Geordie Shore originals from the series is made slightly better by the prospect that they might all be reunited – there's a Geordie Shore spin-off show in the works!
Aaron Chalmers is the latest star to quit the reality show to focus on his MMA career and his relationship outside of the show but it looks like it might not be too long until he is reunited with some of the cast.
According to a tabloid, some of the show's most popular stars are being recruited by MTV for a brand new show. A source claimed, "There's a massive interest in the show's biggest names and their fans will be given amazing access into their lives with this new spin off series.
"Talks have started and filming dates are being bandied around. Charlotte [Crosby] already has one TV show and this series will be an extension to that. With more access into her life at home and at work. Her mum is going to be appearing on the show too.
"Gaz [Beadle] will be opening the doors to his life with his girlfriend Emma McVey and it will follow him as he goes through parenthood. He's got an enormous fan following and MTV think the show will be incredibly popular.
"Vicky [Pattison]'s series will follow her in the run up to her wedding with John Noble. She's given MTV some massive shows, including Beach Body SOS, so bosses think a series following her in the run up to her big day would be just as successful.
"Scotty T and Aaron will have cameras following them and whatever they're doing. With Aaron it's more than likely to be his fighting career, which has really taken off.
"Bosses are really excited and think this mini spin off series for all the original stars will really take off. It's early days but everyone is on board and really excited about what the future holds for them at MTV."
And with most of the originals having left, Geordie Shore is also going to get a bit of an overhaul. The source added, "Some of the biggest names left and now they really need some new blood to spice up the show.
"They're thinking about bringing in an age limit and keeping the stars of the show to under 25s. No one knows who it will be yet but the show is going through a massive shake up."
We are SO excited for the spin-off show to happen… we need more of our faves!