There's One Major Plot Hole In The Most Recent Episode Of Game Of Thrones & You'll Be Annoyed For Missing It
22 August 2017, 15:56 | Updated: 4 December 2017, 11:10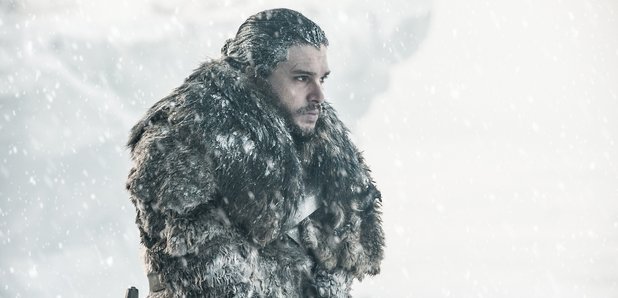 It does raise some questions.
Whilst the sixth episode of the seventh season of Game of Thrones was all kinds of amazing, fans are a little confused over one particular bit.
There was one common theme amongst tweets that began circulating after everyone had caught up with the latest instalment.
> Fans Reckon They Saw Catelyn Stark's Ghost In The Latest Episode Of Game Of Thrones & TBH, It Makes Total Sense She'd Be There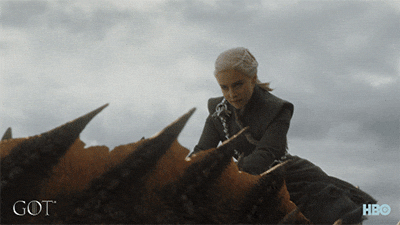 CAUTION: SPOILERS SPOILERS SPOILERS SPOILERS SPOILERS SPOILERS SPOILERS SPOILERS
So, Daenerys ignored Tyrion to fly off on one of her dragons and flew north to save the group of idiots who went beyond the wall in order to capture a White Walker with no dragonglass.
Smooth.
But, the dragons soon started annoying the Night King who proceeded to launch a javelin through one of the dragons, causing him to plummet into the frozen lake.
And then saw the dramatic ending that no one could've predicted.
The army of the dead were seen pulling HUGE chains, and on the end of the chains was Daenerys' massive dead (White Walker) Dragon.
And incase you're missing the major plot hole here, allow Twitter to explain:
#GameOfThrones So the White walkers couldn't cross 10 feet of water but can swim to the bottom and put some huge chains on a dragon?

— Jeff Lightfoot (@Lighty_GoHawks) August 21, 2017
So THAT'S where they got the gigantic friggin' chains from! #GameOfThrones pic.twitter.com/66d1i0dZcm

— Dani (@Dani_D00dles) August 21, 2017
#gameofthrones okay but how did they even get the chains around viserion to drag him out of the water pic.twitter.com/IbA0AxqSU5

— emma (@softcohans) August 21, 2017
So apparently there's an Ace Hardware beyond the wall? Those were some heave duty chains to retrieve a load like that #GameOfThrones

— kylebrochill17 (@kylerup) August 21, 2017
I'm sorry.... did I miss the exit for Home Depot?? Where in the hell did they get these dragon pulling chains? #gameofthrones #ThronesYall pic.twitter.com/jjnvaXEQkY

— Kasey Posa (@Kasey_Posa) August 21, 2017
Now where in the snow hell did these fools get industrialized size chains?? #GameofThrones pic.twitter.com/zhEu5ngwc8

— KB (@MzKRB) August 21, 2017
@GameOfThrones #GameOfThrones The walkers can not swim, how did they get the dragon? where did the chains come from? pic.twitter.com/Nr5AqrDQ0v

— Daniel Cereceda (@sCr0ll87) August 21, 2017
lmk when y'all find out where these walkers got them chains from. #GameOfThrones pic.twitter.com/RfzhNRuwjq

— Adi (@HUG0_STIGLITZ) August 21, 2017
White walkers conveniently found chains at nearby hardware store #ThronesYall #GameOfThrones #GameOfThrones7X06 pic.twitter.com/fl5hbNFfzm

— Tiquet Wan (@TiquetWan) August 21, 2017
Remember when everyone thought THIS was a Harry Potter reference in Game of Thrones?